General Labourer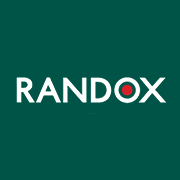 Employer Information
Randox
E: recruitment@randox.com
T: +44 (0) 28 9442 2413
General Labourer (Job Ref: 22N/GELA)
​​​​​​​
Location: Site 4. Shift Pattern: Monday – Friday, 8:00pm – 4:40pm
We require highly motivated and reliable individuals to work within our Facilities and Maintenance Department. We are recruiting a General Labourer to assist our Facilities Team, which will include working alongside our Electricians and Joiners. The position will be based in Crumlin and may lead to some travel requirements.
The Role:
• Adherence to the company Positive Work Environment policies, Health & Safety procedures, and the maintenance of a Safe Working Environment.
• To raise all material purchase requisitions and forward to the Facilities Supervisor in a timely manner.
• Ensure that adequate stock records are maintained for all materials held.
• To assist with sub-contractors visiting sites to perform necessary / preventative maintenance.
• Liaise with the Facilities Supervisor on a daily / weekly basis for updates.
• To execute work schedules for all relevant General Maintenance in a timely manner.
• To ensure all job sheets are forwarded at the end of each week for inclusion in the next schedule of works.
• Ensure that site walk round are performed once a month externally to log any external maintenance required.
• To ensure that you are adequately trained on all equipment required to perform your duties.
• To ensure that all members of the team are working with appropriate PPE and within Health and Safety Guidelines at all times.
• Ensure ​​​​monthly H&S checks are performed on all equipment and reported to the Facilities Supervisor.
The Candidate:
Essential:
• Good understanding of tools required to perform daily tasks.
• Ability to perform basic maintenance related items with little supervision.
• An understanding of what is required from a Labourer and willing to perform all tasks.
• Basic level of English and Maths.
• Driving licence.
• CSR Green Card for Labourer.
Desirable:
• Working knowledge of Microsoft Office and Outlook packages.
• Forklift license.
About Randox:
An international company operating in over 145 countries that continues to have unparalleled growth, Randox Laboratories has been the heartbeat of the UK's National COVID Testing Programme throughout the pandemic.
Additionally, as a world leader in diagnostics for clinical healthcare, toxicology and food security, our expertise and product portfolio have assisted laboratories across the world in improving health and saving lives. Our global success is a result of our pioneering products and the commitment & skill of our workforce, which continue to grow exponentially.
Central to the Randox ethos is our drive and determination to improve healthcare worldwide and every one of our talented staff play a role in this. In order to serve our growing international markets, we require high calibre applicants with scientific, engineering, software and broader business skills – including sales, marketing, logistics, finance and many more. Join the Randox team and play your part in improving the health of millions.
Randox Laboratories Limited is an Equal Opportunities Employer.

---