Genetic Counsellor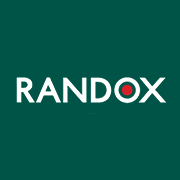 Employer Information
Randox
E: recruitment@randox.com
T: +44 (0) 28 9442 2413
Genetic Counsellor
Randox Health Clinics require an experienced genetic counsellor to work with clients requesting genomic tests. The person must be registered with GCRB or HCPC as a genetic or genomic counsellor. The main purpose of this post is to provide pre- and post- test genetic counselling to clients. To provide risk estimation based on family and clinical history. To explain the nature of the genomic tests offered, the likely inheritance patterns and the potential implications of the results both for the clients and their families.
The current genomic tests offered are:
• Hereditary Cancer genes panel
• Hereditary Cardiac genes panel
• Hereditary Breast / Ovarian cancer gene panel
• Familial Hypercholesterolaemia gene panel
• Several additional gene panels are being developed
The genetic counsellor will be linked to a specific Randox Health Clinic in Northern Ireland, London or Liverpool, but counselling can be provided remotely across the UK by phone, MS Teams calls or by face-to-face appointments at the clinic. The successful person must be available to work flexible hours to suit the needs of the clients.
Randox has a large genomic sequencing facility at the Randox Clinical Laboratory Services unit at Randox Science Park in Antrim, UK. All client samples will be processed at these central laboratories by experienced staff.
There are options for full time and part-time flexible working.
Salary will be based on previous experience and qualifications.
About Randox:
Randox Laboratories is passionate about improving global health and saving lives through the development of innovative and pioneering products. Through our commitment and the skill of our people we have grown to be a world leader in diagnostics for clinical healthcare, toxicology, food security and providing quality solutions to over 145 countries. To serve our growing international markets, we require high calibre applicants with scientific, engineering, software, and broader business skills – including sales, marketing, logistics, finance and many more.
Central to the Randox ethos is our drive to improve healthcare worldwide and every one of our staff plays a vital role in this aim.
​​​​​​​
Randox Health is an Equal Opportunities Employer
---