Global Installation Manager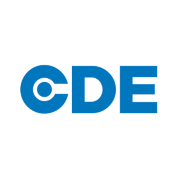 Employer Information
CDE
E: recruitment@cdeglobal.com
T: +44 28 8676 7900
Welcome to CDE Global
CDE is the leading provider of wet processing equipment for quarries, mines and recycling operations on the global market. The CDE equipment range has applications across a wide range of materials and is delivering significant efficiencies in the areas of waste recycling and natural processing. Working across multiple strategic regions globally, CDE has been co-creating with customers for nearly 30 years.
The team has been widely recognised for challenging the paradigm of traditional washing equipment supply and delivering collaborative, imaginative and unique processing systems. Our team thrives in an environment where people are genuinely empowered to lead and deliver highly strategic and innovative projects.
CDE is now seeking to appoint a Global Installation Manager to assume overall responsibility for the installation function across all regions. Reporting directly to Head of Operations you will have a key role within the Operations Team and significant input into the strategic direction of the department as well as working closely with the upstream and downstream functions to ensure safe, timely and cost effective installations of the highest quality to delight our customers.
Job Purpose
Working collaboratively with the Head of Operations and the wider Operational team, the Global Installation Manager will structure, lead and manage the Installation team, with the ultimate aim of ensuring we meet or exceed the expectations our customers in terms of delivery, cost and quality.
The Global Installation Manager will be responsible for developing and implementing the Installation Strategy for all regions, ensuring it aligns with the Operational and Business Level strategies. As the position will have a significant impact upon project delivery, the Installation Manager will also play an active role in defining, implementing and measuring key metrics that show measured improvements within the department, as well as across contributing to the definition of metrics for other functional areas that have a direct impact on the Installation teams objectives.
---