Graduate Civil Engineer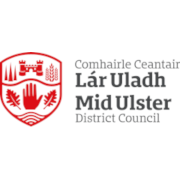 Employer Information
Mid Ulster District Council
E: human.resources@midulstercouncil.org
T: 0300 0132132
Purpose and Function of Post
To gain on the job experience and training in the role of a Civil Engineer within the Public Health and Infrastructure Directorate, to enable trainee to provide the necessary professional and technical services for the effective management and successful delivery of a wide range of complex and diverse projects as outlined in the Mid Ulster Council – Capital Programme.
The council may retain a list of reserve candidates arising from this recruitment campaign, for any vacancies which may arise which are the same or similar and are of an equal grade of pay. Such a reserve list will be compiled and held for a period of 12 months'.
The Council will be supporting successful applicants to secure Chartered Membership as soon as practicable (within a 3 – 5 year timeframe).
Progressing to PO1 (SCP 27 – 30) £31,346 – £33,782 per annum after 2 years' (subject to satisfactory performance).

---