Graduate Electrical & Electronic Design Engineer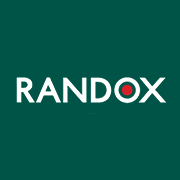 Employer Information
Randox
E: recruitment@randox.com
T: +44 (0) 28 9442 2413
Graduate Electrical / Electronic Design Engineer – (Job Ref: 22N/GEEL)
Location: Science Park, Antrim. Shift Times: Monday – Friday 8.40 – 17.20
The Role:
• Generation of innovative designs that address design specifications.
• Development of existing designs to improve performance or cost-effectiveness.
• Working as part of a design / development team to ensure the delivery of optimised design solutions.
• Following projects in every stage, from theoretical conception until production.
• Generate modern designs, based around micro-controllers, including the relevant embedded software development, and Field-Programmable Devices.
• Specifying bought-in engineering products and services.
• Identification and evaluation of suppliers of engineering products and services.
• Managing the technical aspects of contracts with external suppliers.
• Assembly / integration / prototyping of system components into working systems for developmental assessment.
• Devising test regimes for evaluation and validation of designs, carrying out tests, and reporting results.
• Where appropriate, coordinating the activities of other technical staff.
• Technical writing, patent searches, and intellectual property related activities.
• Generating and maintaining technical documentation.
• Keeping abreast of development in relevant technologies and advising on opportunities within these for gaining business advantage.
• Trouble shooting technical problems on existing designs and identifying possible solutions.
​​​​​​​
The Candidate:
Essential:
• Possess a higher-level qualification in Electrical and Electronic Engineering or equivalent or be able to demonstrate appropriate industrial experience.
• Demonstrate relevant knowledge in electronic design, covering both analogue and digital circuits.
• Ability to contribute to project and regulatory paperwork.
• Fundamental knowledge, and practical application of, electronic design theory.
• Possess excellent communication skills.
• Ability to adhere to deadlines.
• Excellent team working ability.
Desirable:
• Understanding of Design for Manufacturing principles.
• Experience of CE product marking, technical file creation, or design for global regulatory compliance.
• Knowledge of ISO13485, EN14971, EN61010, or knowledge of FDA guidance for the development of medical devices.
• Knowledge of IPC standards for design or manufacturing of cables or PCBs.
About Randox:
An international company operating in over 145 countries that continues to have unparalleled growth, Randox Laboratories has been the heartbeat of the UK's National COVID Testing Programme throughout the pandemic.
Additionally, as a world leader in diagnostics for clinical healthcare, toxicology and food security, our expertise and product portfolio have assisted laboratories across the world in improving health and saving lives. Our global success is a result of our pioneering products and the commitment & skill of our workforce, which continue to grow exponentially.
Central to the Randox ethos is our drive and determination to improve healthcare worldwide and every one of our talented staff play a role in this. In order to serve our growing international markets, we require high calibre applicants with scientific, engineering, software, and broader business skills – including sales, marketing, logistics, finance and many more. Join the Randox team and play your part in improving the health of millions.
---