Graduate Material Planner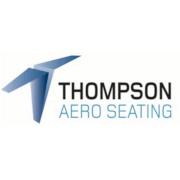 Employer Information
Thompson Aero Seating Limited
E: careers@thompsonaero.com
T: +44 (0) 28 3833 4000
We're recruiting a number of newly created positions within our Supply Chain team at Thompson's. With increase demand, we're adding to our team to prepare for further growth in 2022 and beyond. We're looking for two graduate materials planners to join our established team at our Portadown site.
The incumbents will plan, organise, schedule and purchase a portfolio of parts from a group supplier in accordance with established procedures to ensure consistency of supply whilst managing inventory levels.
The successful candidates will:
​​​​​​Plan and schedule parts and materials from a global supply chain to ensure all customer demand is satisfied in accordance with the required business delivery plan
Effectively communicate planning schedules with assigned suppliers in line with agreed procedures
Expedite purchase parts as and when required to support production
Liaise with Quality department to ensure supplier rejections are promptly dealt with
Manage goods sent out for rework through agreed company process
Maintain daily and weekly key performance indictors against assigned suppliers and MRP system
Issue regular forecasts and hold review meetings with suppliers to ensure alignment
Reward
We're pressing ahead with our plan for growth at Thompson Aeroseating, and in addition to a dynamic career within a culture of continuous improvement, you can expect an excellent salary and benefits package. This includes healthcare, gym membership, recognition Scheme, Long Service Awards, referral scheme amongst many others.
As a graduate, we know that you'll be focussed on your learning and self-development. That's why were committed to providing a multi-disciplinary learning environment with development opportunities for all our staff.
Requirements
The ideal candidates will be expected to have an interest and understanding of what a career in Supply Chain might involve. In turn, the ideal candidates will hold either a degree level qualification in an engineering, manufacturing, supply chain, operations, or logistics related field or HND or equivalent qualification and notable Supply Chain experience.
Thompson Aero Seating Ltd. reserves the right to enhance criteria for shortlisting purposes. Applicants should demonstrate how they meet the requirements outlined.
Thompson Aero Seating is an equal opportunities employer
---