Graduate Technical Engineer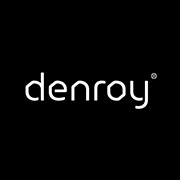 Employer Information
Denroy Plastics Limited
E: humanresources@denroy.com
T: 02891277556
The Role
This Graduate Engineer will be responsible for ensuring the integrity of in-house and customer designed products and processes.
The successful candidate will primarily focus on projects in the aerospace sector but will also be expected to support activities for Denroy's other customers in various industries.
Initially the role will involve the deployment of an analytical FEA system to support aerospace project activity.
The role requires involvement in addressing technical enquiries from pre-project award through to customer launch and subsequent change management requirements.
The Graduate Engineer will report to the R&T Manager as part of Denroy's Research & Technology team. and work closely with the Design and other business unit teams as required.
The role is 37.5 hours/week Monday-Friday, however on occasion the successful applicant will be expected to work/travel outside of regular office hours due to the nature of Denroy's business and our international customer base.
The role may also involve an element of domestic and international travel which, dependent on projects could be up to 10%.
Essential Duties
Create, run and interpret FEA (and hand-calc) analysis of loaded parts manufactured in polymers.
Provide structural analysis reports for polymer and composite parts.
Liaise with customers and external agencies in terms of design substantiation.
Develop test plans and oversee test campaigns
Analyze polymer production processes as related to manufactured parts.
Involvement in the physical test of parts.
Liaise with Mechanical and Design Engineers in terms of technical responses
Represent Denroy Plastics at customer meetings and in collaborative R&D activities.
Applicant criteria
Required Skills;
3rd level qualification in a mechanical engineering or a related discipline.
A fundamental understanding of structural behaviour and part design of engineered products.
A fundamental understanding of FEA (Finite Element Application)
The ability to conduct stress analysis via manual calculations and run analyses within a commercially recognised FEA software suite (including assemblies and GFEMs)
A knowledge of composite and polymeric material systems (particularly thermoplastics) and how they relate to structures.
A strong numerical ability, good technical report writing and presentation skills.
Ability to work to tight deadlines, independently and as part of a team
The necessity to represent the company at presentations and events from time-to-time.
Desirable:
Experience in a role with technical responsibility with proven problem-solving abilities.
A knowledge of thermoplastic materials and processing methods.
An understanding of standard test methods and how they relate to analysis inputs
Knowledge / experience of MoldFlow (or equivalent) software
Proficiency in Altair Optistruct or MSC-Nastran.
Commercial awareness.
Proficiency in 3D CAD software
Denroy Plastics Ltd are an Equal Opportunities Employer.
This is not an exhaustive list but is an indication of the extent of the role. There is significant opportunity to develop this role further as it is a critical function in Denroy.
Denroy Plastics LTD is an Equal Opportunities Employer.
---