Graphic Designer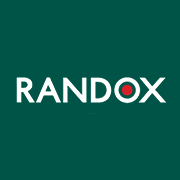 Employer Information
Randox
E: recruitment@randox.com
T: +44 (0) 28 9442 2413
Graphic Designer (21N/GRDE)
Randox Laboratories is actively looking to hire a talented Graphic Designer to join its dynamic Marketing team. The successful applicant will work in a fast-paced environment on major projects that will have local, regional and international reach.
You will be innovative with a strong creative flair and will be working closely with the Marketing team to deliver creative solutions.
The Role:
• The design and preparation of brochures, fliers, sales aids, advertising materials, exhibition graphics, videos, photography to promote the relevant Randox products worldwide.
• Prepress checks on brochures and advertising materials.
• The operation of Apple Mac Computer Hardware and associated software packages
• Working to strict deadlines.
• Working collaboratively on many large-scale design projects.
• Liaising with printers and other suppliers to ensure production quality standards are maintained.
Essential Skills
Be qualified to at least degree level in Graphic Design or similar.
Experience in use of Applemac computer systems
Confident in use of Microsoft Office applications such as Word, Excel, Powerpoint and Outlook.
Confident in use and application of design software packages such as QuarkXpress, Adobe, Photoshop and Adobe Illustrator.
Highly creative and innovative.
Clear understanding of all forms of print.
Ability to work to deadlines, achieve project milestones and release dates.
Attention to detail and excellent typesetting skills.
An amazing portfolio.
Desirable Skills
Experience in digital video editing and creation.
UX Design experience.
Knowledge in web design & development
Experience in still photography.
A valid driver's licence.
About Randox:
Randox Laboratories is passionate about improving global health and saving lives through the development of innovative and pioneering products. Through our commitment and the skill of our people we have grown to be a world leader in diagnostics for clinical healthcare, toxicology, food security and providing quality solutions to over 145 countries. In order to serve our growing international markets we require high calibre applicants with scientific,
engineering, software and broader business skills – including sales, marketing, logistics, finance and many more.
Central to the Randox ethos is our drive to improve healthcare worldwide and every one of our staff plays a vital role in this aim.
Randox Laboratories Limited is an Equal Opportunities Employer
---