Group Financial Accountant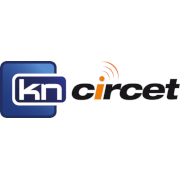 Employer Information
KN Circet
E: recruitment@kncircet.ie
T: +353 (1) 457 5000
Purpose:
​​​​​​​Responsible for preparation of management accounts for entities within the Group. The position will also involve interaction with Operations providing timely and accurate information on request
Reports to: Group Financial Controller
Location: GHQ, Cloverhill, Clondalkin, Dublin 22
The Group's functional reporting currency is € however it currently operates in the following jurisdictions:-
Key Duties:
Preparation of monthly management accounts for certain Group entities
Responsible for ensuring reconciled Balance sheets on a monthly basis
Assist in preparation of Bi-monthly Board Packs
Assist in monthly/quarterly reporting to Central team in France
Assist in Annual Budget preparation, Business plan and reforecasts
Ensure tax compliance across Group entities responsible for with Revenue/HRMC
Annual Financial Statements and External Audit – Facilitation of Audits and liaising with external Auditors. Ensure that all financial regulatory matters are fully complied with.
Liaising with Group commercial functions providing support as required
Analysing and investigating variances; summarizing data, information and trends
KPI reporting for senior management
Financial Systems and Controls – assisting in the continuous review and strengthening of the systems of internal control.
Liaison with external advisors, taxation authorities and financial institutions as required
Ad -hoc reporting and analysis as required
Key Relationships:
Develop and maintain an open relationship with Contract Managers and Senior Project Managers
Develop and maintain open relationships with Directors and other key personnel appropriate for the effective execution of the role.
Essential Skills / Person Specification:
ACA qualified with 1-2 years PQE
Self – motivation, determination and confidence in your abilities
Strong Interpersonal skills
Strong IT skills including advanced use of excel
Meticulous attention to detail
Strong numeracy aptitude
Excellent problem solving skills
A keen interest in the financial system
Ability to work multiple assignments with varying deadlines
Ability to work on your own initiative and as part of a team
---