Health & Safety & Training Coordinator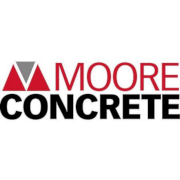 Employer Information
Moore Concrete
E: recruitment@moore-concrete.com
T:
Since its formation in 1978, Moore Concrete Products Ltd has developed into a world class, quality focused, precast concrete manufacturer based outside Ballymena. The company is customer focus led, ensuring the continued evolution of our extensive product range, designed to meet the requirements of civil infrastructure, agriculture and building customers across the UK & Ireland.
We are now recruiting for a Health and Safety and Training Coordinator. The Health and Safety and training coordinator will be responsible for day-to-day management and co-ordination of all relevant Health and Safety requirements and all training activities for Moore Concrete, liaising closely with other departments e.g., Production, Quality, HR etc to ensure best practices are implemented.
Responsibilities of the role:
Work alongside the Health and Safety Consultant to ensure all policies and procedures are followed in line with current HSE Legislation
Creating and implementing H&S monitoring systems and policies
Raise Health & Safety awareness amongst our management and labour force and implement requirements necessary for our obligations, which may include Risk Assessment and Method statements, COSHH assessments, toolbox talk and SOP's.
Assess accidents and incident reports, conducting root-cause analysis (RCA), outlining remedial actions and ensuring findings are recorded on the relevant forms.
Advising on statutory training requirements, identifying areas where training/certification is required ensuring they are legally compliant with the standards imposed by Legislation, Approved Codes of Practice, or H.S.E. guidance.
Keep up to date with changes in legislation and implement changes where required, bringing to the attention of management any relevant new legislation.
Managing emergency procedures (such as fire alarm drills) and organising emergency teams such as fire wardens and first aiders
To identify all training requirements using skills matrices and regular meetings with other managers.
To ensure benchmark Standard Operating Procedures (SOPs) are available for all core tasks.
To ensure all staff are trained and validated to these SOPs and their roles.
To organise all training to ensure legal compliance, e.g., abrasive wheels, crane etc.
To manage and coordinate all Continuous Improvement activities of Moore Concrete.
Carry out regular lean audits to assure compliance and coach improvements with all staff
Advising the management team of H&S and environmental issues and impacts.
Record, investigation and reporting of Accidents, incidents, near misses and complaints· Make recommendations and communicate findings where appropriate.
Drive continuous improvement of the Integrated Management Systems throughout the company (IMS).
Essential Criteria:
Minimum of 3 years' experience in a Health, Safety and Environmental role within a fast-moving manufacturing environment.
NEBOSH General Certificate or working towards it.
Previous experience organising and conducting training events
Strong communication, negotiation skills and teamwork skills
Strong IT skills including Microsoft Office (Excel, PowerPoint, Word)
Good time management, interpersonal skills, and the ability to work as part of a busy team.
Excellent planning and organisational skills
Desirable Criteria:
NEBOSH Diploma
Health and Safety degree or Equivalent
At least 1 years practical experience coordinating Training activities in an industrial manufacturing organisation
---