HGV DRIVER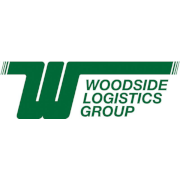 Employer Information
Woodside Logistics Group
E: hr@woodsides.com
T: 028 93352255
HGV DRIVER
Class 1 Driver – Preston
We're looking for a number of HGV drivers that hold a C+E licence to join our team at our operation in Preston. You will be undertaking the delivery & collection of products on behalf of Woodside Logistics Group and its customers.
What's available:
4 on 4 off Days:
£14.00 per hour
Guaranteed 12 hours a day
With overtime shift available
Mon – Fri Days:
£12.00 per hour
Guaranteed 10 per hours
Plentiful overtime paid at £14.00 per hour + weekend overtime at £16.00 per hour
Mon – Fri Tramping:
£12.00 per hour
Guaranteed 10 hours
Plentiful overtime paid at £14.00 per hour + weekend overtime at £16.00 per hour
£27 per night out allowance
Flexible working:
We will be happy to discuss flexibility regarding shifts and hours wherever possible.
HGV Class 1 Driver Duties:
General driving duties, observing current legal and best practice delivering and collection to/from our customer's premises and North West Ferry ports.
Delivering goods on behalf of major blue chip companies
Assisting on occasion with loading and unloading
Full and ongoing training will be provided by our team of dedicated Driver Trainers
HGV Class 1 Driver Requirements:
A full UK C+E licence (essential)
12 months previous class 1 driving experience (desirable)
Digital tachograph card and driver's CPC qualification card (essential)
Able to maintain a good standard of driving
Clean license preferable but up to a maximum 6 points is acceptable
Able to demonstrate right to work in the UK
Good knowledge of drivers hours and WTD regulations
Additional Benefits:
Modern fleet

High specification trucks

Electronic driver assistance packages
In House driver CPC training programme
Full uniform & PPE will be supplied
Healthshield: free cash healthcare plan for all employees after 6 months service and will include cover dependent children for areas such as dental, optical, physiotherapy, health screening, 24/7 counselling, private scans and more
Employee perks: discount on trips, hotels, gyms, days out, restaurants, supermarkets and more
Cycle to work scheme
Long service financial bonus
A little bit about us:
Woodside Logistics has over 50 years' experience of transporting full loads between Great Britain and Ireland. There is a strong 'can do' culture within Woodside Logistics, driving us to find solutions which makes meeting our customers' needs a priority. We also place great emphasis on maintaining quality equipment, delivering quality training and applying rigorous controls. Operating across the UK and Ireland, we are proud to have one of the largest and most diverse trailer fleets in the industry.
Ready to set the wheels in motion?
Please feel free to apply directly by calling 01772 323381 or alternatively you can drop your details on an email to prestonjobs@woodsides.com and someone will get back in touch with you.
Please note the company operate pre-employment drugs screening testing and any offer of employment made is conditional upon a clear pre-employment drugs screening test.

---