Homeless Health Peer Advocate Team Coordinator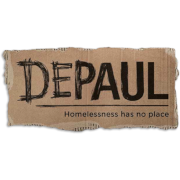 Employer Information
Depaul
E: depaul@depaulcharity.net
T: DePaul ROI Office 00353 1543 7111/ NI Office 02890 647755
Depaul wishes to recruit for the following role:
Homeless Health Peer Advocacy (HHPA) Coordinator
1 year Fixed Term, Full Time (35 hours per week)
Based in Dublin services
€29,793.21 per annum
To assist in the development and delivery of Homeless Health Peer Advocate (HHPA) Programme funded by the HSE Social Inclusion Health Service at both hospitals. The HHPA Coordinator will deliver an efficient and high quality service to the participants in the Homeless Health Peer Advocate Programme and their peers, evaluate outcomes and support peer-led research. The role will involve recruiting, training, mentoring and supervising a team of Homeless Health Peer Advocates based on the model developed by Groundswell in London, UK.
The HHPAs will also inform the design and ongoing improvement of the Inclusion Health Service. The Inclusion Health Service will shortly commence a HSE/Genio Service Reform Fund sponsored Homeless Hospital Discharge Programme Pilot, and the HHPAs will play a vital role in helping the team to develop the service to meet the needs of people experiencing homelessness. The HHPAs will also be involved in identifying research priorities and in carrying out peer-led research. This post may involve some evening and weekend work. The HHPA Co-ordinator is responsible for the maintenance and development of the HHPA Programme.
The HHPA Coordinator will be line managed by and responsible to the Clinical Governance Manager and Homeless Hospital Discharge Project Manager (HSE Social Inclusion). S/he will work in conjunction with internal and external agencies to recruit candidates.
---