Housekeeper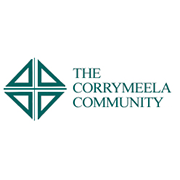 Employer Information
Corrymeela Community
E: timmagowan@corrymeela.org
T: +44 07769315280
The Housekeeping Department provides the essential service to the Corrymeela Centre of maintaining and further improving a high level of cleanliness and visitor comfort. The main areas of responsibility are, as part of the Housekeeping Team, to service the Centre so that it is clean and presentable for all visitors, staff and volunteers, particularly before, during and after residential stays. Duties will include daily and weekly cleaning tasks and periodical housekeeping projects and servicing of laundry.
Key Tasks
Routinely servicing accommodation areas post group residential and performing checks on units prior to group residentials.
Regularly ensuring all non-accommodation areas are clean and ready for use.
Ensure all equipment and materials used are maintained to a high standard and report any problems to the line manager.
Perform periodical tasks such as deep cleaning, carpet shampooing, floor polishing etc.
Ensure all laundry requirements are up-to-date.
Comply with the COSHH regulations around safe storage and use of chemicals and detergents.
Staff need to be willing to be trained in the safe use of all equipment and materials and must observe health and safety requirements and procedures.
Participate in regular team meetings and training.
The Centre operates over a seven-day week for 50 weeks of the year. The person appointed will operate as part of a team. The post holder will work on a rota system, which includes evenings and weekends.
Permanent
Closing date: Tuesday 24 May 2022
Salary: £19305
Apply for job
---