HR Business Partner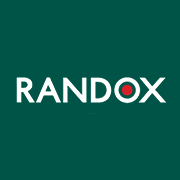 Employer Information
Randox
E: recruitment@randox.com
T: +44 (0) 28 9442 2413
Human Resources Business Partner (Job Ref: 22N/HRCH)
Randox has an exciting opportunity for a hardworking individual with excellent attention to detail to join a strong, growing organisation as a HR Business Partner at our Headquarters in Northern Ireland.
The successful candidate will operate as a senior member of an established Human Resources team. The role will have a focus on employee relations to include the review and implementation of all company policies & procedures; supporting a global workforce; absence management, grievance/investigation & disciplinary process. This is a developing role in a multinational company & provides excellent prospects for personal development.
The Candidate:
• Degree level qualification in a Human Resource or Business-related discipline, minimum 2:1.
• Previous experience in a Human Resources role with a focus on Employee Relations and Tribunal experience desirable.
• Well organised and professional with excellent communication skills.
• Computer literate (Word/Excel/PowerPoint).
• CIPD qualification would be beneficial but not essential
This is an excellent opportunity to join an innovative international company in a growing industry, who can provide career security and genuine advancement opportunities for those who show potential.
About Randox:
An international company operating in over 145 countries that continues to have unparalleled growth, Randox Laboratories has been the heartbeat of the UK's National COVID Testing Programme throughout the pandemic. In early 2020 Randox recognised the threat from COVID-19 and, based on over 40 years of diagnostic experience, quickly developed a test to accurately identify the virus. Testing at scale commenced within weeks to support the UK's National Testing Programme and private clients alike. Through the enormous effort and commitment of its staff Randox is currently operating at a capacity of 180,000 COVID-19 samples per day, making it the most productive laboratory in the UK and Ireland and amongst the very largest in Europe.
Additionally, as a world leader in diagnostics for clinical healthcare, toxicology and food security, our expertise and product portfolio have assisted laboratories across the world in improving health and saving lives. Our global success is a result of our pioneering products and the commitment & skill of our workforce, which continue to grow exponentially.
Central to the Randox ethos is our drive and determination to improve healthcare worldwide and every one of our talented staff play a role in this. In order to serve our growing international markets, we require high calibre applicants with scientific, engineering, software and broader business skills – including sales, marketing, logistics, finance and many more. Join the Randox team and play your part in improving the health of millions.
Randox Laboratories Limited is an Equal Opportunities Employer
---