HR MANAGER, EQUALITY, INCLUSION & DIVERSITY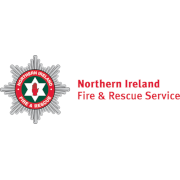 Employer Information
NIFRS
E: nifrs.recruitment@nifrs.org
T: 028 9266 4221
Northern Ireland Fire & Rescue Service (NIFRS) is committed to 'Protecting Our Community'. NIFRS serves the entire community, a population of 1.8 million in an area of over 5,500 square miles. We are proud to deliver a fire and rescue service, working in partnership with others to ensure the safety and well-being of our community.
NIFRS Human Resources Department has reviewed a number of key roles and created a new role within the department to ensure the Human Resources team continues to provide a modern, professional and responsive HR service.
Therefore, NIFRS wish to invite applications for the following roles:
HR Manager, Employee Relations & Business Partnering (PO5)
HR Manager, Health & Wellbeing (PO5)
HR Manager, Equality, Diversity & Inclusion (PO5)
These roles will be key in driving HR strategies, policies and practices across NIFRS. Strong inter-personal skills will ensure you become an integral member of the HR team and high quality of work will result in a responsive HR service to support the NIFRS vision and mission of protecting the community.
These are fantastic career opportunities for suitably qualified individuals with experience of working in a discrete human resources role in a large complex organisation and unionised environment.
This is an opportunity to join an organisation which focuses on putting your community first, as well as prioritising the learning and development of their teams. You will not only benefit from the NIFRS's core value of continuous improvement but you will also receive a generous salary and benefits package and flexible working options.
All of the information you need to apply is available in the relevant Candidate Information Pack, including salary, hours of work, location, and full details of the essential and desirable criteria. These are available in the Careers Section of the NIFRS website at www.nifrs.org.
The closing date for applications is 3.00pm Friday, 5th March 2021. Late applications will not be accepted.
We value our people and are committed to the principle of equal treatment for all applicants for employment irrespective of age, gender, race, sexual orientation, disability, religion or political opinion.
NIFRS is currently under represented by females and applications from this group are particularly welcome. Appointment will be made solely on merit.

---