HR Officer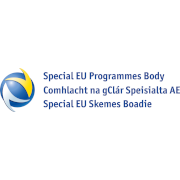 Employer Information
Special EU Programmes Body
E: personnel@seupb.eu
T: +44 28 9026 6660
The post holder will be required to provide a high-quality HR service to the Special EU Programmes Body, ensuring that all HR activities are carried out in line with established policies and procedures, relevant employment legislation and best practice.
Manage the recruitment life cycle from job initiation through to exiting probation.
Responsible for all administration around recruitment campaigns including, advertising, updating the electronic recruitment system, acting as Monitoring Officer and sifting applications against criteria.
Responsible for ensuring that all relevant legislation and requirements are adhered to as per Article 55 of the Fair Employment and Treatment (NI) Order 1998.
Manage organisational inductions including, reporting on statuary and organisational training compliance for all new employees, temporary agency workers and secondees to the organisation.
Contract
Closing date: Friday 08 Dec 2023
Salary: £32880
Apply for job
---