HR & Recruitment Coordinator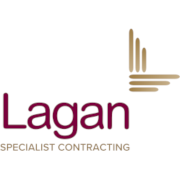 Employer Information
Lagan Specialist Contracting Group
E: recruitment@laganscg.com
T: 028 9045 5531
Lagan Services (part of the Lagan Specialist Contracting Group) is now recruiting for an HR & Recruitment Coordinator on a permanent contract.
Company: Lagan Services Limited
Job Type: Full Time, Permanent
Location: Belfast
Role Overview
Reporting directly to the two HR Managers within the Group, the successful candidate will support the HR Managers in the effective delivery of a range of HR services across the group.
What you'll do
The following reflect the main tasks associated with your position and are not intended to be exclusive or exhaustive.
Responsible for managing the full end to end recruitment process for roles within the Company including, assisting with the creation of job descriptions, advertising job vacancies in line with Company policy and in compliance with employment law, assist line managers in the shortlisting and interviewing process, sending appropriate correspondence to all applicants and updating the HR system on all stages of the process.
Ensure that every employee is issued with a set of Terms and Conditions of Employment consistent with their role, location and experience. Ensure that all changes to Terms and Conditions are confirmed in writing and appropriate governance has been applied
Ensure collation of monitoring information for all vacancies and completion of necessary paperwork for the preparation of the annual Equal Opportunities Return as well as the required collation and reporting of diversity metrics and statistics.
Participate and arrange Company inductions with new starters as required
Consult with the HR Managers and provide advice and guidance to managers in relation to ER situations including absence management and performance management issues
Assist line managers in ensuring that all probation periods are reviewed in a timely manner
Attend and take minutes of meetings as appropriate
Assist and support the HR Managers in managing any restructuring or TUPE processes as required
Ensure all managers have the necessary information to complete performance appraisals, to include advising managers when appraisals are due to be completed and systems are updated to reflect the completion of these with any actions recorded
Responsible for the absence management process including obtaining all sickness absence certificates, recording sickness absence on HR system, liaising with managers to ensure return to work interviews are undertaken in a timely manner, liaising with HR Managers in relation to long term sick absences and producing reports as requested.
Management of or support to specific projects as and when required e.g. Annual Pay review, bonus review, employee engagement, health and wellbeing initiatives.
Timely and accurate maintenance of HR information systems including the management of the Company's electronic filing system.
Prepare reports and presentations for internal communications
Attend regular meetings with the HR Managers and provide the necessary updates on HR related matters within the group.
Any other reasonable duties which may be required
For a full job description, please download from the job related documents.
The closing date for completed applications is Monday 21st June 2021 at 12 noon
LAGAN SPECIALIST CONTRACTING GROUP ARE AN EQUAL OPPORTUNITES EMPLOYER
---