Hygiene Supervisor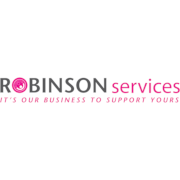 Employer Information
Robinson Services
E: jobs@robinson-services.com
T: 028 9442 9717
We currently have an opportunity for a permanent, full time Hygiene Supervisor within our renowned Cleaning Division, covering a key account site in Dundonald
The Role
Driven to achieve the highest of standards, you will focus on the delivery and continuous improvement of our services to the client. Motivating a team of 5 operatives, you will have full responsibility for developing and maintaining excellent customer partnerships.
Your main duties will include:
Cleaning shifts alongside the team
Understanding and responding to the needs of our client on site effectively and efficiently
Monitoring the performance of all services provided on site, investigating any service failures and agree corrective actions with all relevant parties.
Ensuring sufficient materials and equipment are on site in a timely fashion to support the site cleaning specification.
Pro-actively managing contract retention, ensuring client requirements are met and appropriate relationships are built.
Managing and monitoring employees on site, including recruitment, inductions, performance, disciplinary and training with the support of Operations Manager
Managing and co-ordinating payroll for employees.
Administrative duties
Providing regular, timely and accurate updates to the Senior Management team as required.
The Person
You will hold substantial, quantifiable and demonstrable experience in a people and/or services management role, with responsibility for contracts
IT literate – excellent working knowledge of Microsoft Office packages (and preferably ERP systems)
Experience working in the Food Industry
Experience of working to financial budgets
Experience in motivating and managing staff
Proven track record of building and maintaining customer relationships
Innovative problem solving skills
Maintaining strict confidentiality
Excellent organisational and communication skills
Can demonstrate a high degree of flexibility with the willingness to work outside normal business hours as and when required
Please note that we may consider a number of desirable criteria in the event of high interest in this post, namely:
Experience of working within the services' industry
Experience of managing high value site/contract
Robinson Services is an equal opportunities employer
Please note that some of our roles may be subject to appropriate Access NI clearance

Permanent
Closing date: Tuesday 10 Aug 2021
Salary: £11
Apply for job
---