Irish Language Tutor – Casual Tutor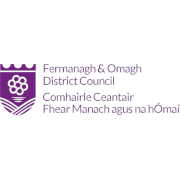 Employer Information
Fermanagh & Omagh District Council
E: hr@fermanaghomagh.com
T: 0300 303 1777
Key Purpose of the Post:
To tutor Irish Language classes and arts / cultural activities (e.g. music, dance and drama) through the medium of Irish in the Fermanagh & Omagh District Council area.
Main Duties of the Post:
To deliver high quality community-based learning through the medium of Irish, enabling learners across a range of abilities and experience to progress their linguistic skills.
Handwritten Forms can be returned to the HR Department at either:
The Townhall, 2 Townhall Street, Enniskillen, Co Fermanagh, BT74 7BA
The Grange, Mountjoy Road, Omagh, Co Tyrone, BT79 7BL
Application forms must be returned not later than 12.00 noon on 30 November 2021.
---