IT Infrastructure Engineer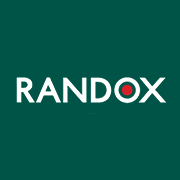 Employer Information
Randox
E: recruitment@randox.com
T: +44 (0) 28 9442 2413
IT Infrastructure Engineer (Job Ref: 22N/INEN)
Due to our continued growth and expansion Randox Laboratories currently has an exciting opportunity for an Infrastructure Engineer to join our IT Team based at the Randox Science Park in Antrim Town.
The successful candidate will be responsible for:
• Server hardware and networking equipment throughout the entire company estate
• Virtual environments hosted in VMWare/Hyper-V and SAN storage
• Server software (Windows/Linux) i.e., patching, security implementation, scripting, automation, IIS, Server Hardening
• Exchange / Office365 infrastructure – System efficiency, troubleshooting
• Windows based domain services i.e., DNS, DHCP, AD, GPO maintenance
• Provide 1st-2nd line operational support for infrastructure service issues
• Liaison with staff, customers, and 3rd party suppliers on all aspects of the server farms and LAN/WAN environments where required
• Keep up to date with security standards and best practices
• Participate in Project Work and as required to deploy, support, and manage the infrastructure environment
• Ensure adherence to policies, standards, and technical controls
• Follow and adhere to and update Standard Build Documentation and create documentation as and where required to the Company Standards
• Prioritise workload
• Collaborate with the Infrastructure Manager to identify appropriate technical solutions to both incidents and projects
• Ability to travel between UK sites to support the business on a day-to-day basis (A valid UK driving licence is essential)
The Candidate:
Essential:
• Proficiency in SAN technology (HP/EqualLogic/Compellent) and VMWare (vSphere, vCenter 5.x) virtual appliances
​​​​​​​Experience of:
• Maintenance of Windows Server domains and Domain Controllers (Microsoft Active Directory)
• Maintenance of Microsoft Exchange Server 2010 or up
• Windows server installation, usage, configuration, and maintenance
• TCP/IP networking and LAN technologies, including IP address configuration and troubleshooting
• Support and Build / producing support documentation
• Firewall technologies and their respective management platforms
• Layer 2/3 switching troubleshooting
• Working towards CCNA/CCNP certification
• Excellent server/network troubleshooting skills
Desirable:
• Achieved MCTS/MCITP certification in Exchange Server
• Understanding of networking concepts – experience with Cisco networking equipment would be preferred
• Understanding of and experience of security technologies (e.g. email security devices, web proxies, firewalls, anti-virus solutions)
• Experience with secure desktop management technologies (e.g. WSUS, AV server)
• Experience with Linux and/or Unix
• Commvault and other storage & back-up technologies
• Relevant qualifications with one or more of the following vendors: Microsoft, Cisco, Checkpoint, CompTIA, LPI, HP, Compaq or equivalent
• ITIL
• CCSE – Checkpoint Certified Systems Engineer
• Border Gateway Protocol (BGP)
• Experience of DWDM Networks
About Randox:
An international company operating in over 145 countries that continues to have unparalleled growth, Randox Laboratories has been the heartbeat of the UK's National COVID Testing Programme throughout the pandemic. In early 2020 Randox recognised the threat from COVID-19 and, based on over 40 years of diagnostic experience, quickly developed a test to accurately identify the virus. Testing at scale commenced within weeks to support the UK's National Testing Programme and private clients alike.
---