IT Infrastructure Engineer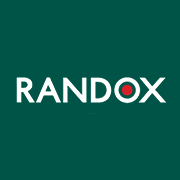 Employer Information
Randox
E: recruitment@randox.com
T: +44 (0) 28 9442 2413
Infrastructure Engineer (22N/JYIE)
Due to our continued growth and expansion Randox Laboratories currently has an exciting opportunity for an Infrastructure Engineer to join our IT Team based at the Randox Science Park in Antrim Town.
The successful candidate will be responsible for:
• Server hardware and networking equipment throughout the entire company estate
• Virtual environments hosted in VMWare/HyperV and SAN storage
• Server software (Windows/Linux) i.e. patching, security implementation, scripting, automation, IIS, Server Hardening
• Exchange / Office365 infrastructure – System efficiency, troubleshooting
• Windows based domain services i.e. DNS, DHCP, AD, GPO maintenance
• Provide 1st-2nd line operational support for infrastructure service issues
• Liaison with staff, customers and 3rd party suppliers on all aspects of the server farms and LAN/WAN environments where required
• Keep up-to-date with security standards and best practices
• Participate in Project Work and as required to deploy, support and manage the infrastructure environment
• Ensure adherence to policies, standards and technical controls
Essential Criteria:
The successful applicant will have:
• Proficiency in SAN technology (HP/Equallogic/Compellent) and VMWare (vSphere, vCenter 5.x) virtual appliances
Experience of:
• Maintenance of Windows Server domains and Domain Controllers (Microsoft Active Directory)
• Maintenance of Microsoft Exchange Server 2010 or up
• Windows server installation, usage, configuration and maintenance
• TCP/IP networking and LAN technologies, including IP address configuration and troubleshooting
• Support and Build / producing support documentation
• Firewall technologies and their respective management platforms
Desirable Criteria:
• Achieved MCTS/MCITP certification in Exchange Server
• Understanding of networking concepts – experience with Cisco networking equipment would be preferred
• Understanding of and experience of security technologies (e.g. email security devices, web proxies, firewalls, anti-virus solutions)
• Experience with secure desktop management technologies (e.g. WSUS, AV server)
• Experience with Linux and/or Unix
• Commvault and other storage & back-up technologies
About Randox IT:
The Randox in-house IT team, recently crowned Overall IT Company of the Year, consists of almost 50 highly skilled IT professionals spanning a broad range of IT specialisms including web development, infrastructure, enterprise support, information security, software development and software testing. The expertise from our IT team, combined with Randox's state-of-the-art infrastructure through our onsite data centres and cloud technologies enables us to build customer centric enterprise grade solutions and remain at the cutting edge of digital innovation.
Randox IT have played a critical role in supporting the fight against COVID19 and have been leading the way through the full development lifecycle by building several key platforms. Our "disruptive" approach to development has allowed us to respond quickly in an ever-evolving situation.
Overall IT Company of the Year – WINNER
IT Team of the Year – WINNER
IT Project Team of the Year – WINNER
Digital Project of the Year – WINNER
If you are interested in joining an award-winning IT team, please contact us today.
Randox Laboratories Limited is an Equal Opportunities Employer
​​​​​​​
---