IT Project Manager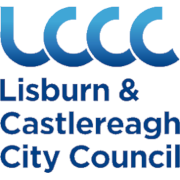 Employer Information
Lisburn & Castlereagh City Council
E: Human.Resources@lisburncastlereagh.gov.uk
T: 028 9250 9250
I.T. PROJECT MANAGER – Fixed term for 2 years, with possibility of extension
SALARY: Scale PO4, NJC Spinal Column Points 35-38, £38,890 – £41,881 (plus 19.5% employer contribution representing a total financial package of £46,474 – £50,048 per annum)
​​​​​​​
KEY PURPOSE OF THE JOB:
The Council's Portfolio Office is leading, managing and developing on the achievement of the Council's transformation agenda. This is through developing and managing a portfolio of programmes/projects that contribute to the delivery of the Council's strategic objectives, with an outcome based focus. The post holder will be required to lead in the creation and implementation of an efficient and organised project plan, ensuring that a number of strategic council projects are implemented and delivered to deadline and within budget in collaboration with the system providers.
​​​​​​​This post holder will report to the IT Manager and will be accountable to the IT Project Board in relation to the ongoing day to day management of the projects. The post holder will manage the implementation of the projects on a day to day basis on behalf of the Project Board within the constraints of time and cost and is responsible for the project producing a result that achieves the deliverables agreed with the Project Board.
​​​​​​​The application form will only be available online. Applications for this post will be channelled exclusively through the Council's e-recruit system therefore application forms in hard copy will not be available to candidates. However, the Council will consider any requests for an application to be made in hard copy and will provide alternative arrangements where possible, for example access to a computer.
Temporary
Closing date: Monday 24 Jan 2022
Salary: £38890
Apply for job
---