IT Technical Support Specialist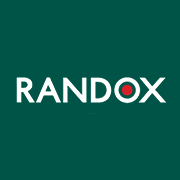 Employer Information
Randox
E: recruitment@randox.com
T: +44 (0) 28 9442 2413
IT Technical Support Specialist (22N/JYTS)
Here at Randox IT we aim to provide and deliver a highly responsive, first class support service to all Randox employees and relevant third parties, adhering to the ITIL Framework. Ensuring that all IT related services are running effectively and operating within normal set parameters. We are currently recruiting for an IT Technical Support Specialist to join our Team based at the Randox Science Park in Antrim.
The Role:
The installation, maintenance, and upkeep of all Randox computer facilities. This includes but is not restricted to a developing working knowledge and understanding of:
PC's / Laptops
Servers
Networks

Responds to the needs of users and is accountable for:
• Active Directory / UAM
• Application Management
• Training
• Creating, updating and monitoring of user tickets using E-Ticketing System
• Incident & Problem Management
• SLA & KPI Management


The Candidate:
Essential
• 1 – 2 years' experience in a Service Desk Role
• Excellent knowledge of Microsoft operating systems
• Excellent Troubleshooting skills
• Excellent knowledge of Microsoft products (Word,
• Excel, Access) /0365
• Knowledge of security / access systems
• Experience in CRM IT Service desk systems
• Experience of ITIL / Reporting / Incident Management
• Experience using remote support tools
• Must have a clean and valid driving license

Desirable
• Ability to mentor less experienced peers
• Ability to manage and de-escalate upset customers, own escalations to resolution
• Strong analytical, process-oriented, evaluative and problem-solving abilities
• Ability to effectively communicate with customers with varying levels of technical
• expertise
• Excellent customer service and communication skills
About Randox IT:
The Randox in-house IT team, recently crowned Overall IT Company of the Year, consists of almost 50 highly skilled IT professionals spanning a broad range of IT specialisms including web development, infrastructure, enterprise support, information security, software development and software testing. The expertise from our IT team, combined with Randox's state-of-the-art infrastructure through our onsite data centres and cloud technologies enables us to build customer centric enterprise grade solutions and remain at the cutting edge of digital innovation.
Randox is uniquely positioned to provide bespoke end to end solutions. This is achieved by drawing on decades of knowledge and expertise from laboratory processes and practices, working collaboratively with our IT professionals to attain an in-depth understanding, culminating in intelligent process automation and the creation of best-in-class business applications.
Randox IT have played a critical role in supporting the fight against COVID19 and have been leading the way through the full development lifecycle by building several key platforms. Our "disruptive" approach to development has allowed us to respond quickly in an ever-evolving situation.
• Overall IT Company of the Year – WINNER
• IT Team of the Year – WINNER
• IT Project Team of the Year – WINNER
• Digital Project of the Year – WINNER
If you are interested in joining an award-winning IT team, please contact us today.
Randox Laboratories Limited is an Equal Opportunities Employer
---