IT Technical Support Specialist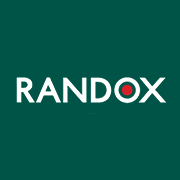 Employer Information
Randox
E: recruitment@randox.com
T: +44 (0) 28 9442 2413
IT Technical Support Specialist (21N/SSIT)
Here at Randox IT we aim to provide and deliver a highly responsive, first class support service to all Randox employees and relevant third parties, adhering to the ITIL Framework. Ensuring that all IT related services are running effectively and operating within normal set parameters. We are currently recruiting for an IT Technical Support Specialist to join our Team based at the Randox Science Park in Antrim.
The Role:
1) The installation, maintenance, and upkeep of all Randox computer facilities. This includes but is not restricted to a developing working knowledge and understanding of:
PC's / Laptops
• Hardware Support including associated peripherals
• Software – Operating Systems such as Windows 7, 10
• Applications – Office 356, AD, SCCM, SAGE

Servers
• Hardware Support – Harddrives, Motherboards, Memory, Processors etc.
• Software – Operating System – Windows 2000, Windows Server 2003, Windows Server 2008 etc.
 Databases – Access, MYSQL, SQL
 Applications – Exchange 2000 / 2003, SAGE, SAP, CRM
 Maintenance – Service Packs, Updates, WSUS, SCCM
• Virtualisation – VMware

Networks
• Patching – Servers to switches, PC's / Telephones to wall points, patch panels to switches etc.

2) Responds to the needs of users and is accountable for:
• Active Directory / UAM – Account creations, file store permissions, group policy assignments and memberships.
• Application Management – User access, user configuration and functionality
• Training – System usage, application functionality, local and global connectivity
• Creating, updating and monitoring of user tickets using E-Ticketing System
• Incident & Problem Management

3) Along with the day to day running of the system there are additional tasks to be performed:

• Projects – Take partial ownership, research and collation of material relevant for a project

4) Adherence to company Positive Work Environment Policies, health & safety procedures, and the maintenance of a safe working environment.
Essential
• 1 – 2 years' experience in a Service Desk Role
• Excellent knowledge of Microsoft operating systems
• Excellent Troubleshooting skills
• Excellent knowledge of Microsoft products (Word,
• Excel, Access) /0365
• Knowledge of security / access systems
• Experience in CRM IT Service desk systems
• Experience of ITIL / Reporting / Incident Management
• Experience using remote support tools
• Must have a clean and valid driving license

Desirable
• Ability to manage and de-escalate upset customers, own escalations to resolution
• Strong analytical, process-oriented, evaluative and problem-solving abilities
• Ability to effectively communicate with customers with varying levels of technical
• expertise
• Excellent customer service and communication skills
• Ability to understand and resolve complex technical issues
About Randox:
Randox Laboratories is passionate about improving global health and saving lives through the development of innovative and pioneering products. Through our commitment and the skill of our people we have grown to be a world leader in diagnostics for clinical healthcare, toxicology, food security and providing quality solutions to over 145 countries.
Randox Laboratories Ltd is an equal opportunities employer.
---