Jeopardy Manager x2 (6 Month FTC)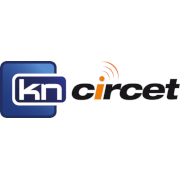 Employer Information
KN Circet
E: recruitment@kncircet.ie
T: +353 (1) 457 5000
Job Purpose:
​​​​​​​
To build an effective and efficient process for the timely execution of group invoicing, WIP management and revenue assurance across the IFN project. This person will be an integral part of the works control team whose main focus is to manage and reduce existing WIP, with responsibility for developing strong relationships across controller/field and client operations and will also be responsible for issuing reports.
Main Duties: Operational
• Conduct weekly meetings with FLM and Delivery Manager to identify job packs for closure
• Identify high WIP value orders and confirm schedule dates for completion
• Liaising with programme office to ensure timely execution of remaining works for closure
• Reducing turnaround time for JPQY, CDR & GRN Rejects
• Creation of reports to track potential partials for submission, partial payments along with any ad hoc reporting required.
• Liaise with Client regarding invoicing, GRN age profile, weekly updates and any issues that occur
• Perform regular cleanse on MIS to ensure correct status and notes are maintained on all
FPA
• Work towards outlined invoicing targets
• Liaise with Field staff for same
• Reduce age profile through daily scheduled calls of blockings issues (JPQY etc)
• Work closely with existing admin team to meet peaks and troughs in weekly workflow and assist with the roll out of jeopardy management across BAU/EMR projects.
• This role may require travelling to meet with FLMs
Skills/Qualifications:
• Adaptable, and the ability to multitask (to working across back office and field)
• Working knowledge of financial KPI's
• Knowledge of existing process and systems
• Ability to problem solve using own initiative
• Results Orientated
• Self-Driven
• Ability to collate information and present to senior management
• Excellent ICT skills including Word, Project, Excel, and Outlook and be able to establish, maintain and up-date databases
• Experience of working in and contributing to effective an team/ excellent team working
• Experience in producing Management Reports, including MIS reporting and processes.
• Managing Processes, Organization, Analyzing Information.
• Excellent time management skills and experience of successfully achieving deadlines, and working without close supervision
• Good written and verbal communication skills and able to communicate to diverse range of people clearly and effectively.
• Ability to maintain a professional manner at all times
Benefits
• Competitive Salary
• Invoiced based KPI and bonuses.
• Mileage Expenses if travel required.

---