Key Worker x3 – Ormeau Centre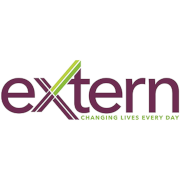 Employer Information
Extern
E: jobs@extern.org
T: +44 (0)28 9084 0555
Transform Lives with Extern
Join us and use your skills to make a real difference
Every day Extern transforms lives as the leading social justice charity across the island of Ireland. Operating since 1978, we believe another chance can change lives.
Each year we support more than 20,000 individuals and families. We currently employ more than 600 compassionate and dedicated staff. In addition to excellent terms and conditions, we offer an extensive training and development programme. Due to continuing growth, we are now seeking to add to our team. Are you passionate about your profession and willing to use your knowledge, experience, dedication and talent to help us achieve our Mission of Transforming Lives, Transforming Society? Then we would love to hear from you.
Extern Ormeau Centre is a direct access, specialist emergency accommodation provider for women and men who are homeless and have complex needs with regard to their mental health, substance use or anger management. Over recent years, the Ormeau Centre has enhanced its operational reputation on the basis of the intervention and support that can be offered to those clients with complex need, based on cohesive team work and the level of cover provided.
Key Workers are vital to the running of the Ormeau Centre. We offer you:
A unique opportunity to further develop your skills, confidence and competence working alongside individuals with complex need.
An insight into how substance use affects individuals, their families and their communities.
The chance to work in a large and expanding organization, offering career opportunities and practice support.
Key Worker x 3 – Ormeau Centre (NI1952/01/22)
Salary: Grade 5 salary scale: £21,791 – £27,817 per annum (plus 4% DASP allowance)
Location: Ormeau Centre, Waring Street, Belfast
Hours: 40 rota shift working hours (including breaks)
Contract Status: Permanent, subject to continuous funding (current funding secured until 31st March 2022)

In addition, EXTERN can offer the following benefits:
26 days annual leave pro rata per annum, increasing to 28 days after 3 years' service and to 32 days after 5 years' service
11 statutory holidays pro rata per annum
Generous pension employer contribution
Closing date and time for completed applications: Tuesday 25th January 2022 @ 12 noon
​​​​​​​**Please note a waiting list will be compiled for future Keyworker positions within this project**
---