Laboratory Analyst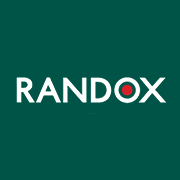 Employer Information
Randox
E: recruitment@randox.com
T: +44 (0) 28 9442 2413
We require a highly motivated and enthusiastic Lab Analyst to join an innovative international company in a growing industry that can provide career security and genuine advancement opportunities for those who show potential.
This role will be part of a team conducting drugs of abuse screening analysis testing of the biological specimens for the purposes of workplace drug testing programmes. This will involve the receipt and accessioning of all specimen submissions, specimen analysis and preparation/review of analytical reports
Job Duties:
The performance of various analytical procedures including various manual screening and automated methods covering a wide variety of drugs of abuse tests
The preparation and handling of samples and diagnostic reagents
The operation of various automated analytical systems
The interpretation of analytical data
The accurate maintenance of analytical records
Strict adherence to chain of custody procedures throughout the analytical process
The routine maintenance and calibration of analytical instrumentation
The preparation of test reports
The successful applicant must meet the following criteria:
Essential skills:
Ne qualified to at least degree standard in Biochemistry, Chemistry Immunology or a Life Science
Possess excellent communication and interpersonal skills
Possess excellent organisational skills and the ability to prioritise tasks to achieve maximum efficiency
An eye for detail with the ability to work accurately under pressure
Be able to act on own initiative as well as part of a team
Be fully computer literate
Desired skills:
Analytical experience (min. 18 months), preferably with Biochip Array Technology
Working knowledge of quality systems
Working knowledge of Health and Safety including CoSHH
Have previous experience of records management
Knowledge of statistical analysis
Randox Testing Services are part of the Randox group; a global UK based healthcare diagnostic company. Randox currently employ over 1400 staff, including 300 research scientists and engineers, and are active in over 145 countries across the globe. With a significant commitment to research and development, investing up to 17% of turnover, Randox is passionate about improving global health through more effective and accurate diagnostics. With a dedicated research and development team focussed on the development of both improved and novel drug tests, Randox Testing Services are ideally placed to reduce risk and help make the workplace safer for all.
Randox recognises the importance of highly motivated and successful people in achieving its global objectives. We are seeking to expand and build on an already successful team, to meet both business and individual development objectives.
Randox Laboratories Ltd. is an Equal Opportunities Employer
---