Laboratory Analyst- Mass Spectrometry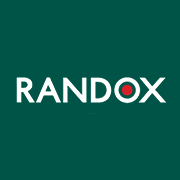 Employer Information
Randox
E: recruitment@randox.com
T: +44 (0) 28 9442 2413

We require a highly motivated and enthusiastic Laboratory Analyst to work within Randox responsible for conducting drugs of abuse mass spectrometry analysis of biological specimens for the purposes of drug testing programmes. The position will be based at our Firfields site in Crumlin, Co Antrim.
Laboratory Analyst – Mass spectrometry – (Job Ref: 21N/LAMP)
The Role:
• To work withing an ISO / IEC 17025 accredited laboratory ton prepare and analyse biological test specimens by liquid chromatography – mass spectrometry (LCMS) and gas chromatography – mass spec (GCMS) for drugs of abuse and other analytes of clinical significance.
• The performance of various confirmatory analytical procedures covering a wide variety of drugs of abuse tests
• The maintenance of mass spectrometry and associated laboratory equipment
• The preparation and handling of samples and diagnostic reagents
• The interpretation of analytical data
• The accurate maintenance of analytical records
• Strict adherence to chain of custody procedures throughout the analytical process
• The routine maintenance and calibration of analytical instrumentation
• The preparation of test reports
Skills and Experience:
Essential
• Be qualified to at least degree standard in Biochemistry, Chemistry or related subject.
• Possess excellent communication and interpersonal skills
• A minimum of 12 months relevant experience (e.g. HPLC)
• Possess excellent organisational skills and the ability to prioritise tasks to achieve maximum efficiency
• An eye for detail with the ability to work accurately under pressure
• Be able to act on their own initiative as well as part of a team
• Be fully computer literate
Desirable
• Previous experience of working within an ISO / IEC 17025 regulated environment
• Experience of LCMS and / or GCMS analytical techniques
• Working knowledge of Health & Safety including CoSHH
• Have previous experience of records management.
• Knowledge of statistical analysis.
About Randox:
Randox Laboratories are passionate about improving global health and saving lives through the development of innovative and pioneering products. Through our commitment and the skill of our people we have grown to be a world leader in diagnostics for clinical healthcare, toxicology, food security and providing quality solutions to over 145 countries. In order to serve our growing international markets we require high calibre applicants with scientific, engineering, software and broader business skills – including sales, marketing, logistics, finance and many more.
Central to the Randox ethos is our drive to improve healthcare worldwide and every one of our staff plays a vital role in this aim.
Randox Laboratories Limited is an Equal Opportunities Employer
---