Laboratory Support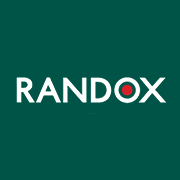 Employer Information
Randox
E: recruitment@randox.com
T: +44 (0) 28 9442 2413
Laboratory Support Staff- No experience necessary (21/FRLS)
Randox Laboratories are seeking applications from candidates to join our COVID team as Laboratory
Support staff. No previous lab-based experience is necessary as full-training will be provided.
We are looking for people who are highly motivated, with a good eye for detail who can think on their
feet.
All our COVID lab roles require flexibility to work a shift pattern including day and night shifts.
Rotas are done in advance and you will always have days off between day shifts and night shifts. Most
night shift hours pay a higher rate of pay.
These roles will be based at our Antrim site.
A sample of the duties for the above functions include:
• The coordination and organisation of sample flow throughout the labs
• Tracking sample location and current progression.
• Using lab software to input work lists
• Cross check (witness) sample paperwork
• Cross-check placement of samples
• Reviewing data
• Stock management and replenishment of stock within the lab.
The Candidate:
Essential:
• Excellent attention to detail
• Highly motivated, independent and proactive
• Strong work ethic and self-starter; able to effectively manage multiple priorities and adapt to
change within a fast-paced environment
• Educated to at least A-Level or equivalent
• Excellent organisational and communication skills.
• Flexibility to work a shift pattern
• Excellent time management
These roles are temporary initially. There is the possibility of these roles becoming permanent for those
who perform well.
About Randox:
Randox Laboratories is passionate about improving global health and saving lives through the
development of innovative and pioneering products. Through our commitment and the skill of our
people we have grown to be a world leader in diagnostics for clinical healthcare, toxicology, food
security and providing quality solutions to over 145 countries. In order to serve our growing international
markets we require high calibre applicants with scientific, engineering, software and broader business
skills – including sales, marketing, logistics, finance and many more.
Central to the Randox ethos is our drive to improve healthcare worldwide and every one of our staff
plays a vital role in this aim.
Randox Laboratories Limited is an Equal Opportunities Employer
---