Logistics Coordinator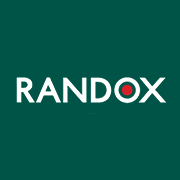 Employer Information
Randox
E: recruitment@randox.com
T: +44 (0) 28 9442 2413
Logistics Coordinator (Job Ref: 21N/LGRP)
Randox has an exciting opportunity for an organised and enthusiastic Individual to join a strong, growing organisation as a Logistics Coordinator.
The role will involve producing a sales report from our online portal, packing these orders ready for collection, and working with our chosen couriers to arrange collection.
The Logistics Coordinator will liaise with customers, both internal and external, ensuring an excellent level of service at all times.
Primary Responsibilities:
• Processing customer orders via SAGE and SAP.
• Liaising with customers regarding orders and stock enquiries.
• Cross-checking orders to ensure accuracy maintained throughout order processing.
• Working as part of a larger Logistics team to team to ensure customer orders are handled with care and promptly dispatched.
• Raising invoices and any necessary shipping documentation.
• Managing supply chain procedures.
Secondary Responsibilities:
• Managing supply chain procedures for the China market.
• Allocation of stock ensuring terms and conditions are adhered to.
• Generation of daily reports to the sales team to facilitate daily performance and related discussions specifically sales/orders vs. contracted targets.
• Daily communication with finance to identify status of each distributor account.
• Daily communication with Chinese distributors.
• Analysis of WH52 stock, review of current stock levels vs orders and forecasting analysis.
• Management of master plan orders.
1.
Your Profile:
• Experience working within a team in an office environment.
• Experience in packing/dispatch environment.
• Excellent communication skills (both oral and written).
• Good numeric and organisational skills.
• An eye for detail and the ability to prioritize work in a logical fashion.
• Be competent in the use of Microsoft Office computer applications such as Word Excel and Outlook.
Desirable skills:
• Experience using SAGE and/or SAP.
• Previous logistics experience.
• Third level qualification.
• Customer service experience.
In line with the requirements of the Known-Consigner status held by Randox Laboratories, the successful applicant for this role will be required to have an AccessNI Basic Disclosure* check prior to commencing employment.
*Having a conviction will not automatically disqualify you from this recruitment process, attached is the Policy On The Recruitment Of Ex-Offenders For Responsible Bodies (ex offenders policy) and Policy Statement on the Secure Handling, Use, Storage and Retention of Disclosure Information (disclosure information policy).
Randox Laboratories Limited is an Equal Opportunities Employer
---