Machine Operator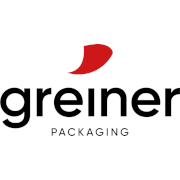 Employer Information
Greiner Packaging
E: hr.dungannon@greiner-gpi.com
T: 028 87723131
Role: Machine Operator
Departments: Forming and rPET
Hours: 38 hours
Shift available:
Double Day Shift (2 week rotation)
WEEK A Monday-Thursday 06.54am-03.00pm and Fri 06.54am-2.00pm – 2 x 20 mins paid breaks
WEEK B Monday-Thursday 02.54pm-11.00pm and Fri 01.54pm-06.00pm – 2 x 20 mins paid breaks
Salary:
Double day shfit £11.3869/hour plus £0.9245/hour shift pay £24,327/annum
​​​​​​
The Role
To operate relevant production machinery from start-up and pack product, achieving target output and efficiency levels, as part of a flexible shift-based team. To ensure high levels of product safety, quality, housekeeping and hygiene are achieved at all times. To have a focus on continuous improvement and participate as appropriate in continuous improvement
activity.
Essential Criteria
✓3 months experience in production process, preferably in the relevant technology / process i.e., extrusion / forming / decoration / moulding e.g. basic fault finding/basic troublshooting / machine start / stop, print setting
✓Quality focused
✓Logical thinkers
✓Good practical ability
✓Possess good communication skills and have a keen willingness to learn

Desirable Criteria
✓ Experience of a continuous improvement environment
Permanent
Closing date: Monday 04 Dec 2023
Salary: £24327
Apply for job
---