MAINTENANCE TECHNICIAN (Day Shift)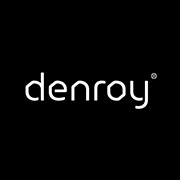 Employer Information
Denroy Plastics Limited
E: humanresources@denroy.com
T: 02891277556
Job Title: MECHATRONIC MANUFACTURING TECHNICIANS
Location: Denpro
Hours of Work: Continental Shift Pattern 0800 – 2000 or 2000 – 0800 hrs
The Role
We are looking for Mechatronic Manufacturing Technicians to join us at our Denpro site. At a very high level, we require our Technicians to perform corrective and planned maintenance, ensuring safe, efficient, and timely recoveries from any production stoppages. We need highly motivated individuals who can work alongside other departments providing project support and help to resolve repetitive issues and Quality concerns.
Main Responsibilities:
Create and Improve Automated Processes
Review an assembly line.
Ensure the welding processes on the assembly line are efficient.
Responding to machine break downs.
Routine Maintenance.
Work with engineers to perform tasks.
Maintain record systems.
Test, troubleshoot and make the needed adjustments.
Quality Standards and Procedures.
Team Leader Responsibilities
Health and Safety Policy Implementation.
Experience of planning, scheduling and performance monitoring.
Essential Skills:
Firstly, you will need to possess the necessary trade qualifications (NVQ or CITB Apprenticeship and/or an HNC Electrical Engineering).
At least 2 years post apprenticeship experience working in a highly automated, safety critical manufacturing environment.
Someone who can perform high quality root cause analysis for technical and process issues.
Ability to work autonomously and with colleagues.
Excellent fault-finding skills.
Knowledge to support, suggest and implement Safety, Technology, Quality and Process improvements.
Ability to use electrical, pneumatic and mechanical drawings to aid problem solving.
Good understanding of modern planned maintenance techniques and Computerised Maintenance Management systems.
Desirable:
PLC fault finding / programming.
Computer Aided Design software knowledge.
Ultrasonic welding experience.
Automated vision inspection setup.
---