Maintenance Technician (Windows)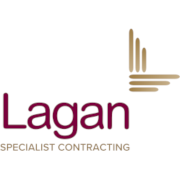 Employer Information
Lagan Specialist Contracting Group
E: recruitment@laganscg.com
T: 028 9045 5531
H&J Martin Ltd (part of the Lagan Specialist Contracting Group) is now recruiting for a Window Maintenance Technician.
Company: H&J Martin Asset Management Services
Job Type: Full Time, Permanent
Location: Belfast, United Kingdom
Our Business
H&J Martin Limited are a Fit Out and Asset Management company operating throughout the UK and Ireland. As part of the Lagan Specialist Contracting Group our mission is to provide Construction, Fit Out and Asset Management solutions in an environment where people feel safe, secure and valued.
Role Overview
The candidate will work as part of the Window Servicing department responding to client call outs throughout Northern Ireland. They will be responsible for undertaking various planned maintenance and reactive tasks and providing excellent services to our high-profile customers.
What you'll do
The following reflect the main tasks associated with the position and are not intended to be exclusive or exhaustive:
Manage workload of both PPM and activities Ensuring that the works are delivered on time, to set budgets and to an acceptable quality / technical standard
Maintain and update the company Mobile Management Information Systems for all work
Manage subsequent reactive maintenance services
Management of work within budgets to drive efficiencies
Responsibility for implementation of company Health & Safety Policy and Rules and implementation of CDM Regulations. Preparation of H& S plans, risk assessments and method statements
Liaison with Operations Teams, Clients, and management of information flow.
Inspection and sign off work undertaken
Responsible for implementation of relevant company QA Procedures.
Assist in developing the business
Other duties as may be required from time to time depending on the needs of the business, structure, and workloads.
What you'll bring
As a Window Maintenance Technician your main skills and experience will include:
Significant relevant experience within Technical Building Maintenance Trade
Significant relevant experience in timber, steel, aluminum, uPVC windows, curtain walling, architectural window, and door systems.
Significant relevant experience in glass, replacement glazing. Measuring and ordering of materials relative to glass, window, and door industry.
The proven ability to develop good working relationships and communicate effectively with colleagues and customers.
Can demonstrates a good understanding of the importance of excellent customer care.
The proven ability to plan and organize tasks and workloads to meet KPIs and achieve results
Possess a valid, clean driving license.
Key Competencies
Commitment – the ability to demonstrate a positive and self-motivated attitude towards the organisation and the achievement of objectives
Work Completion – the drive and determination to complete work effectively on time
Financial Awareness – has the ability to understand and interpret financial information and understands how well the company and the area in which they work is performing
Technical Ability – can demonstrate expert knowledge of their area and possesses a range of skills required to complete job-related skills successfully.
IT – the ability to use a variety of IT systems including a handheld mobile device
Please see full Job Description attached for further information
---