Maintenance Technician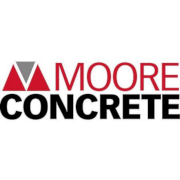 Employer Information
Moore Concrete
E: recruitment@moore-concrete.com
T:
Since its formation in 1978, Moore Concrete Products Ltd has developed into a world class, quality focused, precast concrete manufacturer based outside Ballymena. The company is customer focus led, ensuring the continued evolution of our extensive product range, designed to meet the requirements of civil infrastructure, agriculture and building customers across the UK & Ireland.
We are currently recruiting for a Maintenance Technician to be part of the Maintenance team working to maintain Moore Concrete's plant and equipment in accordance with the laid down Health & Safety Standards. Plant includes the computerised Batching Plant, mould equipment and repairing machinery. Machinery includes mechanical, electrical, electronic, pneumatics and computerised systems. Maintain on-site equipment, forklift trucks, HGV, vans and other vehicles.
Company benefits: An attractive salary and Performance Related Pay (PRP) will be offered to the successful candidate. Company benefits include pension, healthcare scheme, company sick pay, holidays, shopping discount scheme, free car parking and cycle to work scheme.
Hours of Work: 40-hour week between Mon – Fri however flexibility to work Saturdays if required is essential. Initially 8am- 5pm with the possibility of alternating to our 6am-3pm shift. There may be the need for additional shift work as the company continues to grow.
The key duties include:
• Ensuring all works are carried out in a safe manner in line with safe systems of work.
• Carry out regular machinery checks according to the planned schedule including following lubrication and assessment plans.
• Diagnose and report any breakdown problems. This includes fault finding analysis and reporting recommendations. As this is a manufacturing plant, the Maintenance Supervisor will ensure urgent need to have machinery up and running as soon as possible.
• Assist with facility emergency light and fire alarm testing.
• Maintain accurate daily records of maintenance work.
•Keep up-to-date with the machinery and equipment used within the company including its' uses and the operators of the machinery in order to gain knowledge of the faults and maintenance requirements.
• And any other task required in line relevant to duties.
Essential Criteria:
• Engineering qualification in maintenance/fitter
• Minimum of 3 years maintenance experience
• Relevant electrical qualification
• Experience in working with electrical equipment
• Excellent communication skills
• Flexibility towards business needs is essential
• An understanding of both written and spoken English
Desirable Criteria
• Ability to weld/fabricate
•Counterbalance forklift truck license would be advantageous
• A willingness to develop skill base and knowledge
---