Manufacturing Engineer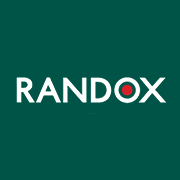 Employer Information
Randox
E: recruitment@randox.com
T: +44 (0) 28 9442 2413
Manufacturing Engineer (Job Ref: 21/MIET)
Randox Teoranta is currently looking to hire an organised and process driven individual in the position of Manufacturing Engineer. Based from the company site in Dungloe, Co. Donegal, the successful applicant will hold a pivotal role.
The Role:
• Design development and maintenance of manufacturing procedures and processes.
• Design of manufacturing systems and facilities.
• Provide feedback to the Engineering R&D department.
• Coordinating design transfer of new products into manufacturing.
• Liaising with engineering R &D teams during design and development of new producers.
• Training manufacturing staff.
• Assisting in the coordination and setting-up of effective manufacturing teams.
• Troubleshooting technical problems that arise in the manufacturing process.
• Active participation in multidisciplinary teams.
• Adherence to company Positive Work Environment Policies, Health and Safety procedures and the maintenance of a safe working environment.
Essential Skills and Experience
Essential:
• Degree/HND in Mechanical/Manufacturing Engineering discipline.
• Minimum 2 years' experience in a manufacturing environment.
• Have hands-on approach and practical engineering skills.
• Highly motivated.
• Good verbal/written communication skills for effective reporting and recording of key information relating to manufacturing processes.
Desirable:
• Experience in CAD systems/3D modelling.
• Experience of manufacturing electromechanical assembles.
• Experience of Six Sigma, the 5 S's approach to manufacturing.
• Well-developed computer skills.
About Randox:
Randox Laboratories is passionate about improving global health and saving lives through the development of innovative and pioneering products. Through our commitment and the skill of our people we have grown to be a world leader in diagnostics for clinical healthcare, toxicology, food security and providing quality solutions to over 145 countries. In order to serve our growing international markets we require high calibre applicants with scientific, engineering, software and broader business skills – including sales, marketing, logistics, finance and many more.
Central to the Randox ethos is our drive to improve healthcare worldwide and every one of our staff plays a vital role in this aim.
---