Manufacturing Engineer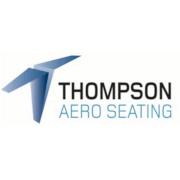 Employer Information
Thompson Aero Seating Limited
E: careers@thompsonaero.com
T: +44 (0) 28 3833 4000
Thompson Aero Seating are hiring a number of Manufacturing Engineers to join our growing team providing specialist support across the TAS sites. These opportunities will focus on providing support within the following areas:
Product design
Process design
Equipment/Tool design
Production system design
Automated systems and control
Quality & continuous Improvement
​​​​​​This role will involve designing, implementing and maintaining our production systems to deliver product on time to quality, cost and customer requirements. The successful candidate will have a strong background in the following activities:
Support continuous improvement activities in quality, cycle times, process improvement and machine availability through lean techniques and value engineering to enhance the capability of existing processes and remove waste
Support product design for manufacture and assembly activities
Support product CAM/CAE activities
Support cutting tool selection/design, work holding tool design and mould design
Analyse and improve material usage
Support validation plans to ensure robust and comprehensive technical solutions
Perform route cause analysis and conduct risk assessments of processes and tasks relative to the value stream or central function
Develop and maintain project plans and budget profiles to ensure delivery of milestones to agreed cost targets and timescales
Reward
It's an exciting time to join our business as we continue to develop luxury cabin interiors for our customers. In addition to an exciting career with our global organisation, you can expect a lucrative salary, pension, generous 33 days holiday entitlement and continuing opportunities.
Requirements
The ideal candidate will be a highly experienced manufacturing engineer with a minimum HNC qualification and have relevant experience in a similar environment i.e., aerospace, automotive or heavy engineering. It is essential that candidates have strong knowledge of materials and manufacturing processes, 2D and 3D CAD and knowledge of global completion in the cabin interiors industry, with in-depth experience and knowledge of Failure Mode and Effect Analysis (FMEA), Advanced Product Quality Planning (APQP), Production Part Approval Process (PPAP) and Lean Manufacturing techniques.
Engineering graduates with less relevant experience will be considered for Associate Manufacturing Engineer positions.
Click "apply" or contact our HR team; careers@thompsonaero.com to hear more about the position
Thompson Aero Seating reserves the right to enhance criteria for shortlisting purposes. Applicants should demonstrate how they meet the requirements outlined.
Thompson Aero Seating is an equal opportunities employer.
---