MANUFACTURING ENGINEER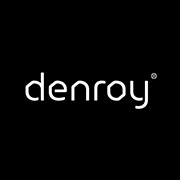 Employer Information
Denroy Plastics Limited
E: humanresources@denroy.com
T: 02891277556
Main function:
The Manufacturing Engineer will have overall responsibility for data accuracy within the ERP system to ensure APS functions correctly to provide accurate dates to sales via CTP, BOM's are maintained & controlled to ensure inventory and material requirements plans are reliable providing accurate products costs.
They will contribute to the strategic vision by maintaining compliance within their area of responsibility and participate in loss reduction & improvement activities with the use of structured Focused Improvement / Problem solving methodologies.
The need for sound manufacturing process understanding will be critical as will a high level of competence in Mechanical Engineering to enable cross functional working with key stakeholders in areas of New Product Introduction, Engineering Change Management and process improvement.
Working hours:
Monday to Thursday 08:00 – 17:00, Friday 08:00 – 13:30.
Roles and Responsibilities
To review, maintain and update BOM's within Infor ERP system.
To regularly update and maintain planning records, cycle times, finishing operations, resource (machine & labour) capacities within ERP system.
Collaboration with other functions in trials management procedure from concept approval, tooling, process and manufacture.
Engage with document control procedure as required by functional accountabilities.
Support Operational management in the implementation of lean tools and techniques within the manufacturing and support functions.
To contribute to day-to-day operations as required by the Operations Manager.
Ensure that Design for Manufacture and Assembly principles are applied through the product development process.
Develop, implement and manage an Engineering Change Management process to ensure revision control compliance, material use up and part obsolescence is controlled minimising waste end ensuring traceability through each stage gate.
Interface with the product group & customer representatives to meet customer's technical requirements.
Ensure accurate new product costing and planning accuracy through Bill of Manufacture (BOM).
Participate in Focused Improvement projects, and contribute to root cause corrective action (RCCA) investigations.
Responsible for production support on a daily basis, utilising problem-solving techniques.
Responsible for workshop layouts and efficiency / effectiveness.
Identify, purchase and co-ordinate the installation of equipment, machinery and capital expenditure projects.
The Person
A degree in Manufacturing or Mechanical engineering with relevant manufacturing experience.
Introducing new products into a manufacturing environment.
The ability to read engineering drawings
Experience of ERP Systems and data analysis
Practical experience and application of Lean, TPM and Six Sigma methodologies.
Competent in use of Microsoft packages
Experience in the use of 2D & 3D CAD software
Knowledge of Injection moulding and assembly would be advantageous
Excellent multi-tasking & attention to detail skills
Ability to work under pressure
Good organisational skills
Logical & Methodical approach to problem solving
Ability to work with others to meet deadlines
---