Marine, Environment and Biodiversity Lead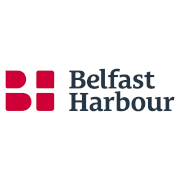 Employer Information
Belfast Harbour
E: hr@belfast-harbour.co.uk
T:  +44 (0)28 9055 4422
Job Purpose
Reporting to the Infrastructure and Sustainability Director the Marine, Environment and Biodiversity Lead will play a key role in strengthening and delivering on Belfast Harbour's sustainability ambition.
The successful candidate will drive change and innovation through a range of projects in the Marine, Environment and Biodiversity field across the Harbour estate.
This exciting new position will play a leading role as the Harbour looks to deliver on its ambition to become a green port rooted in sustainable business practices whilst proactively engaging with stakeholders and the communities we serve across Northern Ireland.
Key Responsibilities
To set organisational marine, environment and biodiversity targets, developing plans
to meet those targets and oversee their delivery.
To coordinate all aspects of pollution control, waste management, recycling, environmental health, and conservation activity across the Harbour Estate.
To lead the implementation of environmental policies and practices.
To ensure compliance with environmental legislation and keep up to date with relevant NI and UK wide regulation and legislation.
To develop and implement environmental management systems to continually improve the impact of the organisation on the environment.
To carry out marine, environment and biodiversity audits and assessments, identifying and resolving issues and ensuring necessary changes are implemented in line with best practice.
To liaise with relevant bodies such as local authorities, public bodies and competent bodies.
To prepare timely reporting of marine, environment and biodiversity activity through regular reporting alongside medium and long term planning to support our wider sustainability agenda.
To build, analyse and manage a suite of relevant KPIs aimed at mapping trends, identifying opportunities and managing risk with regards to marine, environment and biodiversity activity across the organisation and the Harbour Estate.
To research and monitor announcements from key industry bodies, institutions, and networks, ensuring that the Harbour is adopting a relevant 'best-in-class' approach to activities that affect the natural world.
To carry out periodic inspections and audits to identify any observations for improvements.
To promote and raise awareness, at all levels of the organisation, the impact of emerging environmental issues.
To coach, inspire and educate, both internally and externally, to promote best practice activities with regards to our impact on the natural world and in line with our sustainability ambitions
---