Marketing and Data Analyst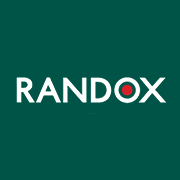 Employer Information
Randox
E: recruitment@randox.com
T: +44 (0) 28 9442 2413
Marketing and Data Analyst (22N/MDMC)
As a Marketing and Data Analyst, the successful candidate will be responsible for managing the in-house CRM database and E-commerce sites developing reports and trends to identify key areas of focus, sales analysis contributing to the strategic marketing and business growth plan. This role will be based at our HQ in Crumlin
This is a unique opportunity to develop your career with a forward thinking, global company which will offer the successful applicant job security and genuine opportunities to enhance their career.
The Role:
• Monthly marketing reports as required by the global marketing manager.
• Creation of weekly KPI and opportunity reports, website analytics, E-marketing performance & ROI and leads analysis.
• Serve as in-house CRM specialist conducting general administration including review of change and modification requests, updating currencies, and ensuring that these are updated in opportunities added to give true3 reflection in opportunity management reports.
• Territory alignment to ensure correct information is flowing between sales and marketing to allow for effective targeted marketing activities.
• Monitoring and maintaining CRM support inbox and undertaking client trouble shooting.
• Supporting in production of training documents and materials.
• Conducting new start training to ensure all new users are fully trained in sales and marketing practices.
• Management and maintenance of the Randox Online Store, reporting on performance and providing insights into the market segments, trends and supporting the strategic growth plan.
• Maintaining email marketing database, adhering to GDPR compliance and practices.
• Adherence to company positive working environment policies, health and safety procedures , and the maintenance of a safe working environment.
The Candidate:
Essential
• Qualified to at least degree level (2:1 and above) in a Marketing, Business or IT related subject.
• Confident in the use of Microsoft Office applications such as, Word Excel, PowerPoint and Outlook.
• Investigative in actions and thinking
• Articulate in oral, written and visual presentations
• Excellent interpersonal skills
• Combine creative and pragmatic use of insights and data with attention to detail.
Desirable
• A minimum of 2 years practical marketing and/or sales support experience
• Previous experience with CRM systems, ROI and Lead generation analysis
• Previous experience in email marketing software such as mailchimp and/or website CMS
• Demonstrated ability in adopting new processes and technologies
About Randox:
Randox Laboratories is passionate about improving global health and saving lives through the development of innovative and pioneering products. Through our commitment and the skill of our people we have grown to be a world leader in diagnostics for clinical healthcare, toxicology, food security and providing quality solutions to over 145 countries. In order to serve our growing international markets we require high calibre applicants with scientific, engineering, software and broader business skills – including sales, marketing, logistics, finance and many more.
Central to the Randox ethos is our drive to improve healthcare worldwide and every one of our staff plays a vital role in this aim.
Randox Laboratories Ltd is an equal opportunities employer.
---