Marketing Executive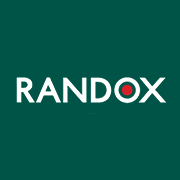 Employer Information
Randox
E: recruitment@randox.com
T: +44 (0) 28 9442 2413
Marketing Executive (21N/MELI)
Position Summary
​​​​​​​
An exciting career opportunity has opened at Randox Laboratories to join our growing marketing team. The role of the marketing executive will be in assisting and completing of the marketing strategy through the many different marketing functions implemented throughout the sales process.
Reporting to the Marketing Manager, this marketing executive role will involve multi-channel marketing with a strong focus on International Markets.
This is a unique opportunity to join a reputable, global company that is experiencing a period of unparalleled growth – and you could be part of the journey. The successful applicant will be offered job security and genuine opportunities to further enhance their career. This role will be based at our HQ in Crumlin, Northern Ireland.
Personality Characteristics
As a marketing executive for Randox Laboratories, you will contribute to and develop integrated marketing campaigns to promote our different product portfolios. This is therefore a varied role, which includes, but is not limited to:
• Advertising
• Content Creation
• Distribution of Collateral
• Email Marketing
• Event Organisation
• Product Development
• Research
• Social Media
• Sponsorship
• Website Updates
The exact nature of the role will vary depending on the current business critical elements of the company and whether the focus will be on marketing a product or service or raising awareness on a particular issue. Due to the fast paced and varied nature of this role, candidates will need to display the following:
Essential
• Qualified to at least degree level (2:1 and above) in a Marketing, Business or Life Science related subject
• Clean UK Driving License
• Investigative in actions and thinking
• Attention to detail and analytical in evaluation of campaigns
• Articulate in oral, written and visual presentations
• Clear understanding of the complete marketing process
• Ability to troubleshoot and think outside the box, when required
• Communication and interpersonal skills
• Teamwork and the ability to foster good working relationships
• Driven and self-motivated
Desirable
• Practical marketing experience
• Experience in SEO/content driven marketing
• Previous experience with CRM systems, email marketing software and/or website CMS
• Proven track record in delivering positive ROI
• Foreign language ability
• Ability to work well under pressure
• Creative writing
• copywriting and design skills in order to produce marketing materials for both print and online
Additional Information
This is a unique opportunity to join an innovative, international company in a growing industry that can provide job security and a clear pathway for career progression for those that show potential. Additionally, the successful applicant will be available to avail of the following benefits:
• Free on-site parking
• Discount for Randox Health check programmes
• Additional holidays for service days
• Flexi-time available throughout the working week
• Company pension scheme
• Pathway for career progression
• Potential of international travel
• Work in a supportive office environment
• Dedicated training programme
• Work with renowned commercial partners
• Well-rounded Marketing experience

---