Marketing Executive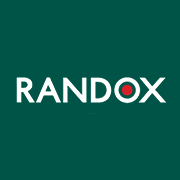 Employer Information
Randox
E: recruitment@randox.com
T: +44 (0) 28 9442 2413
Marketing Executive (21N/MARK)
An exciting new opportunity has arisen for a creative, enthusiastic and self-motivated individual to join our growing marketing team. As Marketing Executive, you will assist the marketing team leader in the completion and execution of a strategic marketing plan through the use of multiple communication channels with a strong focus on international markets. This role will be based at our HQ in Crumlin
This is a unique opportunity to develop your career with a forward thinking, global company which will offer the successful applicant job security and genuine opportunities to enhance their career.
The Role:
As marketing executive, the successful candidate will be responsible for contributing to and developing online and offline marketing campaigns to promote our diverse product range. In this fast paced and varied role key tasks will include;
• Creation of engaging content for a range of marketing collateral including, brochures, websites, adverts, white papers, social media, newsletters and emails to create awareness and develop the Randox brand globally.
• Content creation, maintenance and search engine optimisation of Randox websites and online store.
• Organisation of roadshows, educational seminars and CMEs to educate customers and position Randox as a key opinion leader.
• Implementation of digital marketing strategy. This includes, but not exclusively, email campaigns, PPC advertising, social media and other digital channels.
• Tracking the effectiveness of all marketing activities through Google analytics and ROI per channel.
• Maintenance of the Randox mailing list and ensuring compliance with Data Protection laws.
• Collation and presentation of market research, product and competitor information relating to the Randox product portfolio.
• Working closely with the Graphic Design team to ensure all content produced adheres to the Randox brand guidelines.
The Candidate:
Essential
• Qualified to at least degree level (2:1 and above) in a Marketing, Business or Life Science related subject
• Investigative in actions and thinking
• Excellent attention to detail
• Articulate in oral, written and visual presentations
• Clear understanding of the complete marketing process
• Ability to provide an interpretive response to a customer's position
• Ability to troubleshoot and think outside the box, when required
• Creative writing
Desirable
• Practical marketing experience
• Experience in SEO/content driven marketing
About Randox:
Randox Laboratories is passionate about improving global health and saving lives through the development of innovative and pioneering products. Through our commitment and the skill of our people we have grown to be a world leader in diagnostics for clinical healthcare, toxicology, food security and providing quality solutions to over 145 countries. In order to serve our growing international markets we require high calibre applicants with scientific, engineering, software and broader business skills – including sales, marketing, logistics, finance and many more.
Central to the Randox ethos is our drive to improve healthcare worldwide and every one of our staff plays a vital role in this aim.
Randox Laboratories Ltd is an equal opportunities employer.
---