Master Scheduler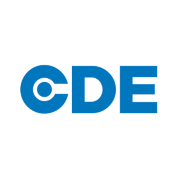 Employer Information
CDE
E: recruitment@cdeglobal.com
T: +44 28 8676 7900
CDE is now seeking to appoint a professional, experienced Master Scheduler to join the team. Reporting directly to the Senior Planning Manager and working collaboratively with all other parts of the business, you will hold a key role within the company, ensuring the co-ordination and implementation of world class Planning capability.
This position is based in Monkstown/Cookstown but may require some travel given the global profile of our work.
Job Purpose
The Master Production Scheduler is responsible for developing the master production schedule (MPS) to satisfy our customer demands whilst contributing towards the achievement of the company's strategic and operational targets. This will involve near-term capacity planning as well as long-term rough cut capacity planning, managing the forecast for long range material planning whilst considering current inventory, obsolescence, lead times, product life cycles and production capacity.

---