Mechanical Fitter/Engineer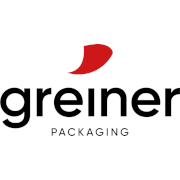 Employer Information
Greiner Packaging
E: hr.dungannon@greiner-gpi.com
T: 028 87723131
Role: Mechanical Fitter/Engineer
Available Shifts:
12hr Rotating Night Shift
42.35 hours per week avarage with 3x20mins paid break per day
Week 1 – 48.4 hours, 6.54 pm to 7.00 am Monday, Friday, Saturday and Sunday
Week 2 – 36.3 hours, 6.54 pm to 7.00 am Tuesday, Wednesday and Thursday
Rate: £19.6122/ hour
38 hors per week with 30 minutes unapid break each day
6.54 am to 3.30 pm Monday to Thursday
6.54 aam to 1.30 pm Friday
Rate: £16.4424/hour

The Company
Greiner Packaging employs a team of just under 270 permanent colleagues in Dungannon. 85% of its customers are in GB with a further 10% in the Republic of Ireland. Since Greiner acquired the original Wilsanco Plastics business in 2006, the site has seen a 300% increase in sales, 20% employment growth and over £24 million in investment with further investment planned for 2021. From a people perspective the business gained the prestigious Gold Investors in People Award in August 2019, demonstrating its commitment to investing in its people and most recently gained the Bronze Diversity Mark Award in August 2020. The site is also SMETA approved.
The Role
To ensure the safety and general upkeep of electrical equipment including carrying out preventative maintenance
Health & Safety
Follow standard operating procedures & company procedures for safely operating equipment
Report unsafe operations, near misses and dangerous occurrence through the near miss reporting system
Support others to raise near miss reports
To lead by example in relation to safe working practices
Participate in Risk Assessments & Safety Audits when required
Support in the development of Standard Operating Procedures
Maintain a safe working area
Participate in health and safety training as required

Role Specifics
A willingness to welcome and participate in CIP in the various procedures within the department
To perform electrical diagnostics as required
Maintain and update electrical schematics
Electromechanical fault diagnosis
Update & maintenance of records in accordance with internal systems, ISO9001,ISO14001,BRC etc
Lead & facilitate energy reduction plans for shift team and ensure that energy efficiency considerations are factored into daily work
Any other duties/projects as requested
---