Member Services Officer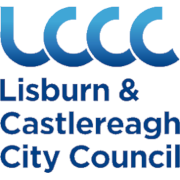 Employer Information
Lisburn & Castlereagh City Council
E: Human.Resources@lisburncastlereagh.gov.uk
T: 028 9250 9250
MEMBER SERVICES OFFICER – FIXED TERM to September 2022 with the possibility of extension
SALARY – PO1, NJC Spinal Column Points 27-30 , £31,346 – £33,782 per annum (plus 19.5% employer pension contribution which represents a total financial package of £37,458 – £40,369 per annum)
KEY PURPOSE
To provide a comprehensive service to the Council and its Committees (including the PCSP) to ensure Meetings are held in line with legislation and Council Standing Orders. To undertake such follow-up action required to implement Council/Committee decisions. To assist the Head of Service with the smooth running of the Members' Services Section.
The post holder may assume additional duties relevant to the post as reasonably assigned by the Head of Service/Director of Corporate Services to address changing business needs and priorities, including cover for the PCSP Manager in respect of Members' Services duties.
​​​​​​​​​​​​​​The application form will only be available online. Applications for this post will be channelled exclusively through the Council's e-recruit system therefore application forms in hard copy will not be available to candidates. However, the Council will consider any requests for an application to be made in hard copy and will provide alternative arrangements where possible, for example access to a computer.
Temporary
Closing date: Monday 13 Dec 2021
Salary: £31346
Apply for job
---