Mobile Cleaning Supervisor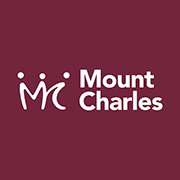 Employer Information
Mount Charles
E: hr@mountcharles.com
T: 028 9032 0070
Area Cleaning Supervisor- Combined Services
You will have the ability to work under pressure with our key client Radius Housing in a busy environment that supports a busy and diverse healthcare sector.
Qualities required for the role are:
Ability to work under pressure.
Leadership.
Multitasking.
Communication skills
Organisational skills
Problem solving.
Mentoring
​​​​​Motivate others
Duties & Responsibilities
Ensure that all weekly and monthly Timesheets are collated and returned by the appropriate deadlines and as per payroll Instructions.
To ensure that all staff have completed Induction and appropriate skills-based training and identify any retraining needs of your team.
To ensure cleaning supplies and equipment are used in the correct standard.
To ensure all employees are presented to the highest standards, in full and appropriate attire
To ensure all equipment is stored correctly and is in good working order and highlight areas of concern in this area.
To ensure that any client queries are dealt with effectively and quickly ensuring client satisfaction.
To ensure adequate cover is provided in absence of cleaners and mobile cleaning teams
To ensure correct time keeping/attendance and that all members adhere to company policy of signing in and out of the premises.
Identify areas of improvement within your business area in relation to productivity, improvement in allocation of hours and any other areas that effect monthly results.
To ensure that any security procedures are followed correctly.
To meet with the Operations Manager weekly with a prepared report updating on any issues that they have resolved or issues that need to be raised to a higher level.
Deal with all staff performance, disciplinary issues in line with company procedures.
Complete Cleaning audits
Interface with client to complete monthly KPI returns
General:
To know all business products and services information.
To communicate within the department and inter-department as necessary.
To attend meetings as necessary.
Suggest areas of improvement and take any corrective action as required.
Participate in company training to improve your standards of performance.
To ensure any documentation products reflects the overall quality achieved within the business.
To ensure standards are met relating to the use of computer equipment, that records are kept correctly, saves are carried out as procedures specify and that faults and callouts are logged.
Carry out any other reasonable request of the management.
Qualifications & Requirements:
IT skills – Use of Online HR, Pay Roll and Audits
Proven track record of having worked within the cleaning industry at supervisory level with experience of multi contract management ideally including office, industrial and education sector cleaning
Candidates should have excellent communication skills
Financial acumen and experience of budget management
Health & Safety experience
Eye for detail
Computer literate
Hours of work: Full time equivalent, to suit the needs of the business.
Location:
​​​​​​​ Various – will be required to travel to different locations as required by the business.
As part of this role you will have full use of a company Vehicle.
​​​​​​​
#NorthernIreland
Permanent
Closing date: Thursday 03 Feb 2022
Salary: £13
Apply for job
---