Mobile Planners x2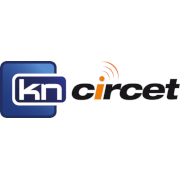 Employer Information
KN Circet
E: recruitment@kncircet.ie
T: +353 (1) 457 5000
On the back of an ever-increasing workload, KN Circet are currently recruiting for Surveyors to complement our existing team.
Due to extensive growth, we have an exciting opportunity for Surveyors to join the KN Design Team. This role is based in our Dublin and Galway offices, for the surveying and design of an FTTP network in Ireland but not limited to. The role will form part of the KN planning team and will operate a Network Documentation System that includes passive network elements. The role will have key involvement in FTTX network modelling, plan civil, fibre routes, produce maps and drawings, and provide CAD/GIS and mapping support to staff members. You will be required to measure fibre cable lengths and provide cabling splicing and termination schedules.
Key Responsibilities:
Initial fundamental design of fibre Passive Optical Networks (PONS) / FPA using multiple different systems /or KN design tools.
The planning & design of the FTTX networks from the Point of Presence to the premise on the project will involve:
Creation of Low-level and High-Level Designs
Surveying and validation of planned fibre routes, identifying suitable demarcation points and constraints such as but not limited to: D-Poles, low wires, chamber and pole viability, Connectorised Block terminal locations, splice locations, duct congestion, new pole locations, validation of homes passed
Completion of Bill of Materials/Bill of Quantities
Completion of Design Risk Assessments
Completion of construction packs
Ensure design meets the clients architectural and technical requirements and standards
Knowledge; Experience and Skills:
The successful candidate will have –
Essential Knowledge:
IT literate with MS packages
Proven track record for delivering results to tight timescales
Good communication skills verbal & written
Positive approach to problem solving
Strong desire to continually improve performance
Ability to work as part of a team and independently
Flexibility to travel throughout Ireland and Northern Ireland
Full driving licence
Desired (not essential)
Experience in communications industry
Engineering qualifications
GIS backgrounds
Small world system
ARC GIS PRO
FME
QGIS
Auto Cad
The Good Bits:
KN Circet are committed to ensuring that we offer industry leading career opportunities, salary and benefits packages such as:
25 days annual leave plus Bank Holidays.
Pension scheme.
Holiday purchase scheme.
Life Assurance.
Excellent career progression opportunities.
---