Molecular Product Specialist LATAM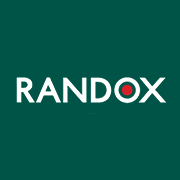 Employer Information
Randox
E: recruitment@randox.com
T: +44 (0) 28 9442 2413
Molecular Product Specialist LATAM (Job reference: 22/MOLL)
Location: England, London Office. Shift Pattern: Monday – Friday, 8:40am – 5:20pm
Randox Laboratories is currently welcoming applications from experienced individuals to join the company's Clinical Sales team in the position of Molecular Product Specialist. This pivotal role will involve working close with the Sales team, distribution partners and customers to promote the Randox range of molecular products.
Primary Responsibilities:
Significantly grow molecular sales for the Midlands and North Region of England
Support existing sales staff by providing high degree of product knowledge covering the performance, applications and adaptions of the product group
Conduct product evaluations and competitor performance comparisons
Be able to provide basic technical advice in relation to their product group with the support of technical services
Gain a working knowledge of Randox molecular product groups, to be in a position to identify and take advantage of sales opportunities
Generate and maintain product portfolios, technical briefs, presentations, sales and training aids for your given product group
Conduct sales and training presentations on the molecular product groups both internally and externally
Train Randox staff and end-users in the molecular product portfolio
Establish and maintain detailed portfolios on each competitor in their market
Your Profile:
Laboratory or Sales background ideally within the IVD market
Experience with molecular microbiology preferable
Fluency in Spanish and English is mandatory
About Randox:
An international company operating in over 145 countries that continues to have unparalleled growth, Randox Laboratories has been the heartbeat of the UK's National COVID Testing Programme throughout the pandemic. In early 2020 Randox recognised the threat from COVID-19 and, based on over 40 years of diagnostic experience, quickly developed a test to accurately identify the virus. Testing at scale commenced within weeks to support the UK's National Testing Programme and private clients alike. Through the enormous effort and commitment of its staff Randox is currently operating at a capacity of 180,000 COVID-19 samples per day, making it the most productive laboratory in the UK and Ireland and amongst the very largest in Europe.
Additionally, as a world leader in diagnostics for clinical healthcare, toxicology and food security, our expertise and product portfolio have assisted laboratories across the world in improving health and saving lives. Our global success is a result of our pioneering products and the commitment & skill of our workforce, which continue to grow exponentially.
Central to the Randox ethos is our drive and determination to improve healthcare worldwide and every one of our talented staff play a role in this. In order to serve our growing international markets, we require high calibre applicants with scientific, engineering, software and broader business skills – including sales, marketing, logistics, finance and many more. Join the Randox team and play your part in improving the health of millions.
Randox Laboratories Limited is an Equal Opportunities Employer.

---