Molecular Production Scientist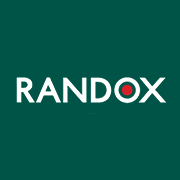 Employer Information
Randox
E: recruitment@randox.com
T: +44 (0) 28 9442 2413
Molecular Production Scientist (21N/DMMP)
We require a highly motivated and enthusiastic Molecular Production Scientist to join an innovative international company in a growing industry that can provide career security and genuine advancement opportunities for those who show potential.
This position will be based at our site in Crumlin, County Antrim.
The Role:
• Formulation of Molecular kit components.
• Quality control testing of molecular kit components.
• Dispensing and labelling of molecular kit components.
• Monitoring of raw material stock levels.
• Use of SAGE stock control system.
• Accurate completion of manufacturing records.
• Use and maintenance of laboratory equipment.
• Adherence to specific cleaning and gowning procedures.
• Manufacture and validation of new molecular products during design transfer
• Identification and handling on Non-Conforming products including CAPA
• Adherence and maintenance of manufacturing and QC SOPs/BOM/WI
Essential Criteria:
• Be qualified to at least degree standard in Biochemistry, Chemistry, Immunology or a Life Science.
• Possess excellent communication skills (written and verbal)
• Possess excellent organisational skills.
• Be computer literate
Desirable Criteria:
​​​​​​​
• Previous experience in molecular techniques
• Previous experience in quality control
​​​​​​​About Randox
Randox Laboratories is passionate about improving global health and saving lives through the development of innovative and pioneering products. Through our commitment and the skill of our people we have grown to be a world leader in diagnostics for clinical healthcare, toxicology, food security and providing quality solutions to over 145 countries. In order to serve our growing international markets we require high calibre applicants with scientific, engineering, software and broader business skills – including sales, marketing, logistics, finance and many more.
Central to the Randox ethos is our drive to improve healthcare worldwide and every one of our staff plays a vital role in this aim.
Randox Laboratories Ltd is an equal opportunities employer.
---