Nurse Prescriber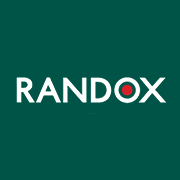 Employer Information
Randox
E: recruitment@randox.com
T: +44 (0) 28 9442 2413
Nurse Prescriber – London – (Job Ref: 23/OBER)
​​​​​​​
Randox has an exciting new opportunity in which we are looking to recruit a Nurse Prescriber. We are looking for candidates who have the necessary skills and experience to provide prescribing requirements for all relevant prescription-based services. Most importantly we are looking for a highly motivated and enthusiastic Nurse to lead, influence and develop improvements in the prescribing aspect of the clinical governance. The ideal candidate will have a strong background in nursing, with expertise in Vitamin IV Therapy.
Shift Times: – Flexible working hours, hybrid working available.
The successful candidate will need to have some working flexibility as although most of the work is done within office hours, we have occasional evening clinics and weekend outreach. There may be an occasional need to travel to local outreach clinics to work clinically or attend training (any additional milage / travel expenses incurred are reimbursed).
The Role:
Administration of vaccinations, preparation and administration of IV and IM therapies.
Provide information to patients diagnosed with a sexually transmitted infection: how they are acquired, transmitted, and treated. Also, to stress the importance of medical treatment follow-up
Work with patients in order to support compliance and adherence to prescribed treatments.
Provide education and counselling on preventing and minimising the risk of infection.
Offer prescribing requirements across the UK clinic network.
Discuss HIV with clients who may have been at risk or worried and provide pre / post HIV test counselling.
Keep statistics on all patient contact and interviews to enable audit and evaluation of services.
Your profile:
Essential:
Nursing degree.
Registered with Nursing and Midwifery Council recognised PIN.
Independent prescribing qualification
Must hold a V300 independent prescribing qualification
You will have at least one years' experience of working in sexual health services (Contraception and / or GUM).
Pass a Disclosure and Barring Service (DBS) check or national equivalent.
Effective communication and strong interpersonal skills.
You will also need to be confident using IT systems and be able to demonstrate working knowledge of Microsoft Office packages.
Desirable:
Minimum 1-2 years' experience as an independent prescribing Nurse Prescriber
Understanding of CQC / HIS / HIW / RQIA environment – This will be the regulatory body relevant to your location.
Experience in administering IV Infusions, highly competent in cannulation and phlebotomy.
Understanding of vaccinations processes and reason to deliver.
Awareness of allergies to ensure immunisation can be aborted if required.
Up to date CPR / Anaphylaxis training.
---