Outdoor Recreation Attendant/ Driver (Mobile)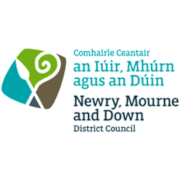 Employer Information
Newry, Mourne & Down District Council
E: recruitment@nmandd.org
T: 03301374025
** Please read Recruitment Pack before completing your Application Form **
To provide a cleaning, caretaking and inspection service to outdoor leisure facilities owned or managed by the Council.
The post holder will be responsible for maintaining high levels of cleanliness and basic maintenance for the outdoor leisure sites they are responsible for.
The post holder will provide customer service support to individuals and group users of Outdoor Leisure Facilities, to help ensure visitor comfort, safety and enjoyment. ensuring all health and safety inspections are conducted, planned and reactive maintenance works are carried out as required.
Duration of Appointment:- Permanent
Salary:- Post 1 and 2: Scale 3, SCP 5-6, currently £19,312 – £19,698 per annum based on a 37 hour week (pro rata to hours worked). It is Council policy to appoint at minimum salary scale point. Hours of Work:37 hrs per week
​​​​​​​Work Pattern – Post 1 and 2:-
Sat 7.30am – 5pm – 9hrs; Sun OFF; Mon OFF; Tues 8.30am – 4pm – 7hrs; Wed 8.30am – 4pm – 7hrs; Thurs 8.30am – 4pm – 7hrs; Fri 8.30am – 4pm – 7hrs;Total 37hrs.
The post holder must be prepared to work outside normal office hours, including evenings, weekends, and Public and extra Statutory Holidays for which the appropriate payment will be made or time in lieu granted if relevant. Hours of work are kept under review and may change in order to meet operational requirements, providing requisite notice. This post is not eligible to participate in the Flexi Scheme.
Location and transferability Post 1: Newry Leisure Centre Post 2: Newcastle Centre
Whilst the current vacant posts are based in Newry Leisure Centre & Newcastle Centre respectively, suitable candidates who are placed on a reserve list may be offered a similar post in other Council locations. The post holder may be required to transfer to other locations in accordance with any requirements stated in the Job Description, any reviews of service delivery or other requirements as may arise from time to time. Any amendments made to work location will be implemented following appropriate consultation and provision of reasonable notice.
---