Park Attendant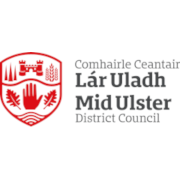 Employer Information
Mid Ulster District Council
E: human.resources@midulstercouncil.org
T: 0300 0132132
Purpose and Function of Post
To carry out a range of general and specific tasks associated with the daily operational requirements of the Parks Service.
The council may retain a list of reserve candidates arising from this recruitment campaign, for any vacancies full and part time, temporary and permanent, which may arise across the district which are the same or similar and are of an equal grade of pay. Such a reserve list will be compiled and held for a period of 12 months.
In addition to the standard pre-employment checks, this position will also be subject to receipt of a satisfactory Basic Access (NI) check.

---