Part – Time Lecturer Register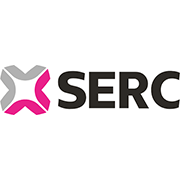 Employer Information
South Eastern Regional College
E: recruitment@serc.ac.uk
T: 0345 600 7555
PART-TIME LECTURER REGISTER
Salary is based on the level of course taught: Grade 5 – £22.59, Grade 4 – £30.77, Grade 3 – £36.03 per hour
There is no guarantee of work, however, if work becomes available the hours of work will vary based on the demands of the College. The post holder will be required to adopt a flexible approach (including evening work) and to devote such time as may be required by the exigencies of the service.
ABOUT US
We take great pride in Inspiring. Transforming. Enriching lives. Each member of staff has an important role to play in ensuring that our students and business clients get the very best of quality education. Our working environment is a dynamic, challenging and rewarding one.
We need the best talent to help us become a world leader. As well as a challenging role which will add value to your CV you will get an attractive renumeration package, access to professional development opportunities and the chance to work with some of the best in the education sector.
The College is currently seeking applications from interested individuals to join the Part-time Lecturer Register.
Applications are currently being sought for the following areas:​​​​​
Animal Care
Barbering
Ceramics
Computing
Construction Plant
Dance
Electrical Installation
Electronics
Essential Skills Literacy
Essential Skills Numeracy
Foundation Skills Academy
Horticulture (Floral)
Level 4 Diploma in Therapeutic Counselling
Level 5 Diploma in Cognitive Behavioural Therapeutic Skills and Theory
Manufacturing Engineering
Manufacturing Engineering Workshop
Maths (HCEYAE)
Motor Vehicle (BS)
Motor Vehicle (Heavy & Light)
Pharmacy
Print
Programming
Public Services
Refrigeration & Air Conditioning
Retail
Science (HCEYAE)
Sport (Active IQ)
Sport (Outdoor)
Sports Massage
Textiles
Trade & Export (BS)
Travel & Tourism
Wall & Floor Tiling
N.B. This recruitment will be progressed in mid August when the Academic staff return from summer leave.
---